Samsung is still going strong with its plans to steal Apple's customers. In its newest promotional action, the South Korean manufacturer created an "app" to test One UI 5.1, its interface based on Android 13, on iPhones. One UI 5.1 is the native operating system for the Galaxy S23 line.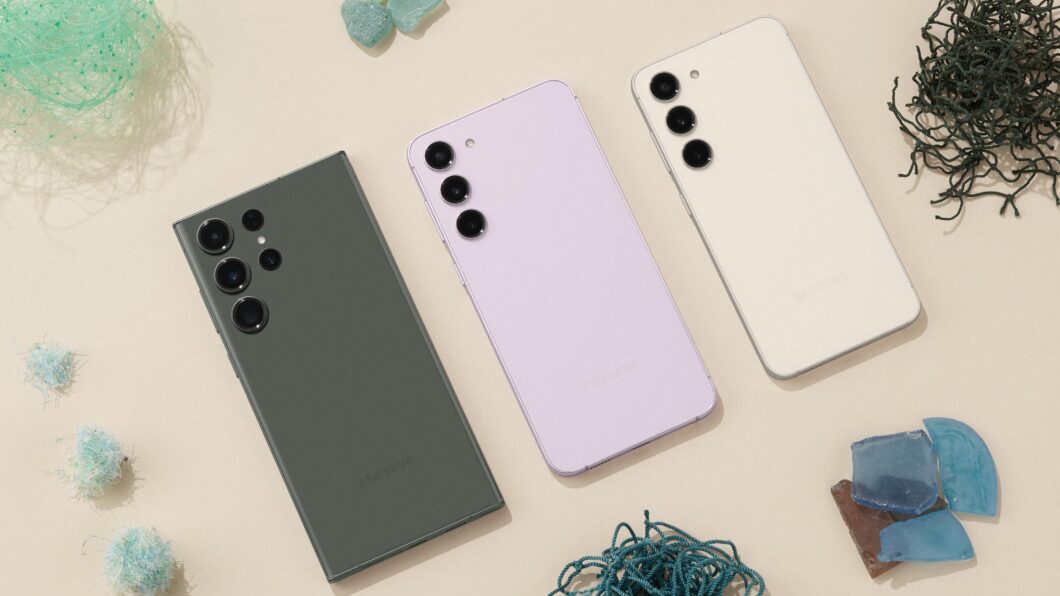 To "test the Galaxy S23" on your iPhone, you you can access the Try Galaxy website your smartphone or scan the QR Code on the desktop version of the page. The app, which is actually a website saved as an app, and the action page only work on iPhone 7 and up with iOS 16 installed — and you need to open it with Safari.
Testing the Galaxy S23 Ultra, Z Fold 4 and Z Flip 4 on iPhone
By using Try Galaxy, you can test the operating system used on the Galaxy S23 Ultra, Z Fold 4 and Z Flip 4, Samsung's flagship smartphones. And they are the most attractive product for those on the iPhone. After all, the S and Z line are Samsung's most premium cell phones and compete with the iPhones – even if it doesn't have a foldable version.
By clicking on the app, or rather on the page icon, the user will be taken on a "semi-guided" tour. You can click on some features, view the Messages app, and even open the Galaxy camera. But calm down! Here is a "guided" part of the tour of the One UI 5.1 interface.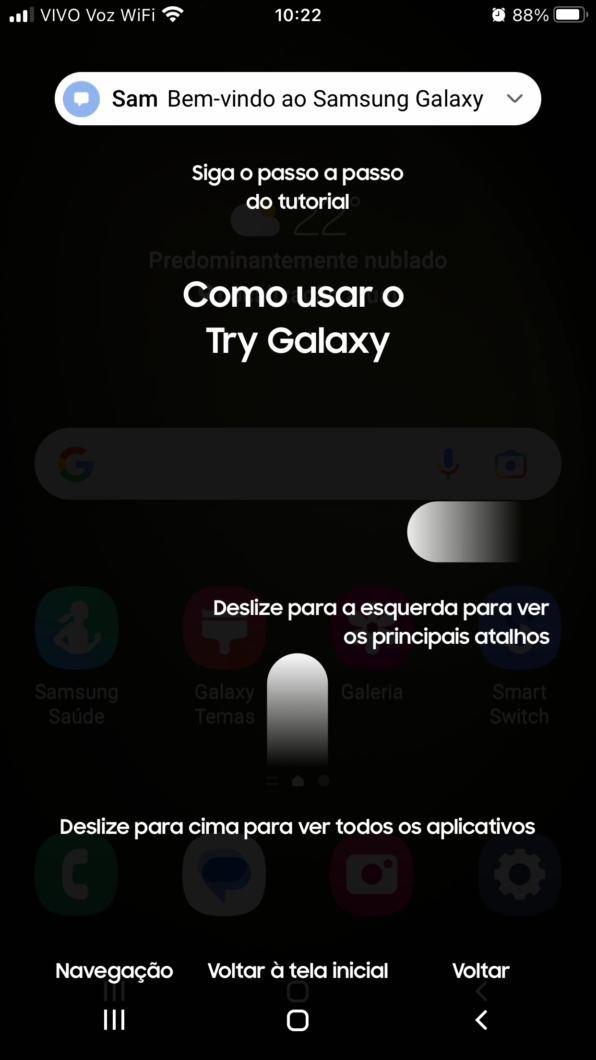 In this part of Try Galaxy, the user views a video in which models explain and simulate the use of the camera. And of course, here Samsung focuses on its strengths against Apple. The test shows the use of 100x zoom and Nightography, the manufacturer's feature to improve the quality of night images.
You can also open the Galaxy Store and view the Image gallery. Here Samsung guides the test for image editing features. Overall, it's more of an attention-getting feature than an assessment of One UI 5.1's usability.
Samsung could expand the feature's compatibility to iPads, allowing the Try Galaxy to split the screen in two. Thus, a part of the Apple ecosystem would have the chance to test the Z Fold 4.
With information: 9to5Google