Microsoft is testing a new feature in its browser. In both Edge Canary and Edge Dev, you can detach the sidebar from the browser and add it to the desktop. Therefore, it is possible to access several tools, such as the Bing chatbot and the image creator, without having to leave a web page open.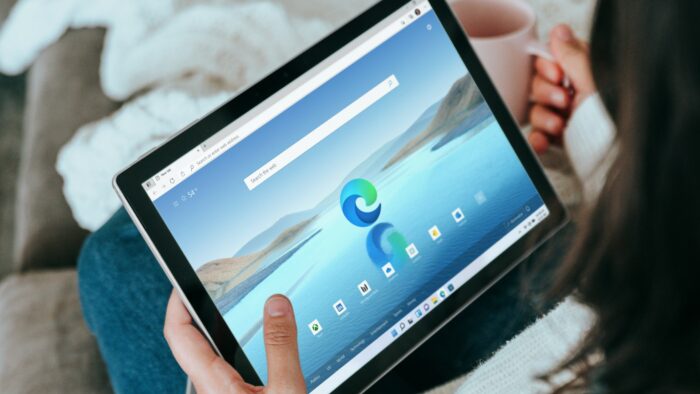 The novelty is still in the testing phase, but it already draws attention for its convenience. By enabling it, you will be able to minimize the browser and still have access to the app's features. To do this, simply access the sidebar and click on the "Detach from Edge" option. As a result, it will be stuck on the right side of the desktop.
According to GeekerMag, this option is primarily available in Edge Canary version 114.0.1789.0. If you want, you can reattach the bar in the browser, just press the same button that detached it.
It will still take a long time for this news to reach the public. However, it could be very useful, as having access to Bing's artificial intelligence almost instantly would be of great value. It is worth remembering that Microsoft is working to offer the chatbot on the desktop through PowerToys.
In the video below, you can check out the new feature in practice:
What's in the sidebar in Microsoft Edge?
The Redmond company's browser received the sidebar with several utilities in 2022. As already mentioned, one of the features is instant access to the Bing chatbot, which allows you to ask questions and commands without having to open the search engine or browser page. ChatGPT by OpenAI.
Another product that uses artificial intelligence is the Image Creator, which can produce images from words defined by the user.
In addition, you can open tools that are useful in everyday life, such as the calculator, translator and dictionary. There are game options, ranging from Microsoft Jewel to good old chess. Microsoft 365, with Word, Excel, etc. is also present in this space on Edge.
For those who want "a simple way to send files and notes across all their mobile devices and PC", Microsoft Drop is also accessible from the browser sidebar.
It seems that the point of the new feature is versatility, as you could start a PowerPoint presentation and ask the AI ​​to create a unique image for your presentation, for example.
With information: The Verge.