Elon Musk, CEO of Twitter, announced on Monday (27) two news that will take place from April 15. Thus, only verified accounts will be able to vote in polls, limiting polls around the world. In addition, the "For You" tab will now exclusively recommend accounts with the blue or gold seal. With that, the birdie's social network is about to undergo one of the biggest changes the platform has ever seen.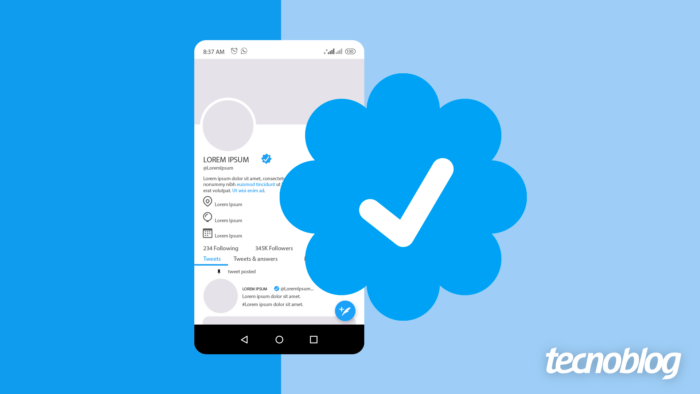 The news came directly from Elon Musk's profile. In it, the businessman announced the two changes and then gave a reason for the company's decision. "This is the only realistic way to deal with the massive amount of advanced AI bots taking over. Otherwise, it's a hopeless losing battle," said the billionaire.
The CEO also commented that "it's ok to have bots verified accounts if they follow the terms of service and don't impersonate humans". After a user questioned the decision, the boss responded by stating that his prediction is that "Twitter becomes the only trusted platform".
In practice, this means that only Twitter Blue subscribers or institutions, such as companies and government entities, will appear on the "For you" tab and will be able to vote in polls. It is worth noting that by February 2023, less than 1% of Twitter users pay for verification.
That is, the whole joke of creating surveys on the social network could be highly limited, since the amount of verified paying users seems to be small compared to ordinary users.
Blue stamp "Legacy" will cease to exist
For those who have been using the bird's social network for many years, the end of an era is near. According to the CEO, as of April 1st, Twitter will end the famous free verified blue seal, which was achieved after a lot of bureaucracy.
Users who got the token in the past will simply lose it overnight unless they pay the monthly subscription.
With the need to have the icon next to the profile name to vote in polls and appear in the recommendations tab, some people may feel compelled to open their wallet.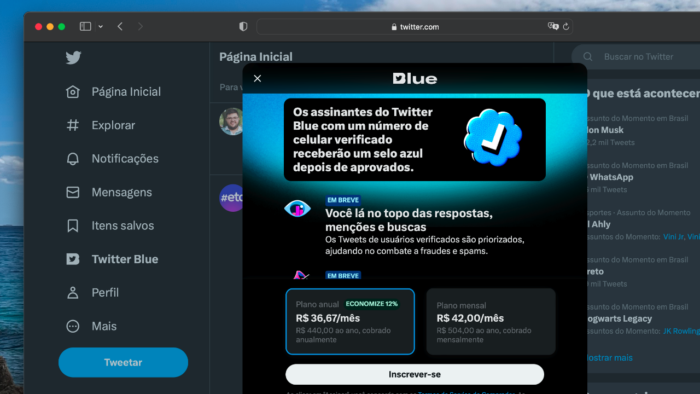 Elon Musk may be lying… again
Any Twitter announcements in recent months need to be treated with a good old-fashioned foot in the arm. It is not uncommon for the CEO to claim a change in his profile on the platform, but that does not end up actually happening.
In February, for example, Musk said the company would start sharing advertising revenue with blue label subscribers. However, this has not yet occurred. Another unfulfilled promise was that the billionaire would release the source code of algorithms on March 5, but so far, nothing has been done.
If the changes in relation to those verified actually occur, it may be that the entrepreneur's statements will have more validity from now on.
With information: The Verge.