It took a while, but WhatsApp finally released the ability to edit messages after sending them. The company announced the long-awaited news on Monday (22), in which the user will have up to 15 minutes to fix his text on the platform. Thus, you will have greater control over what you do in the popular messenger.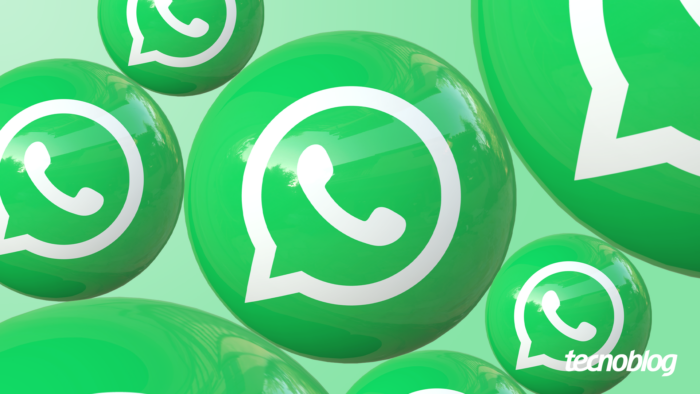 According to Meta, owner of WhatsApp, "the feature is useful when you make a mistake or simply change your mind, offering greater control over editing messages in your chats".
That way, if you make a spelling mistake, send the text in the wrong group, or simply regret what you said, you can fix it within 15 minutes. Time may seem short, but it gives that feeling of urgency, a real "make do in 15".
To edit a WhatsApp message after sending it, just select the text and press and hold it. Then you have to tap on the "Edit" button in the menu. Now it's just a case of tidying up and that's it.
Any message or opinion that is edited will have the word "edited" next to it. This is to let other people know that there has been a change. However, the original content is not shown. The company stated that "all personal messages, media files and calls, your messages and the edits you make are protected with end-to-end encryption".
The feature is rolling out gradually, so it may take a while for you to have it in your device's app.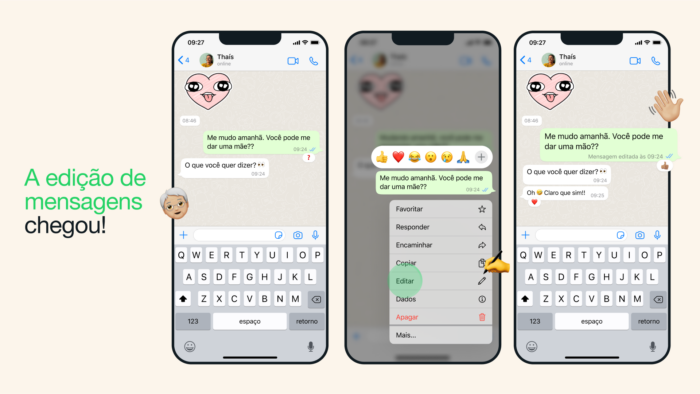 Telegram offers option since 2016
WhatsApp's direct competitor, Telegram started allowing users to edit messages sent in 2016. The main difference between the tools is that on Telegram, you have up to two days to edit. Already in the messenger of Meta, you will have only 15 minutes.
Anyway, the novelty has been requested by people for a long time. It's common to find ourselves in situations where we type quickly, but end up making spelling mistakes, for example.
With that in mind, WhatsApp started testing the feature in 2022, as seen by WABetaInfo. However, something that not everyone remembers is that the application had already tested the option in 2017.
In addition, the messenger from Mark Zuckerberg's company has also started to experiment with the use of animated emojis, something that its competitor also previously offered.
With information: whatsapp blog.