Instagram may restrict some account action, such as following or commenting, to "protect the community" from spam. This is what happens when the user does not follow the guidelines of the social network. But you can appeal if the system certifies a false positive.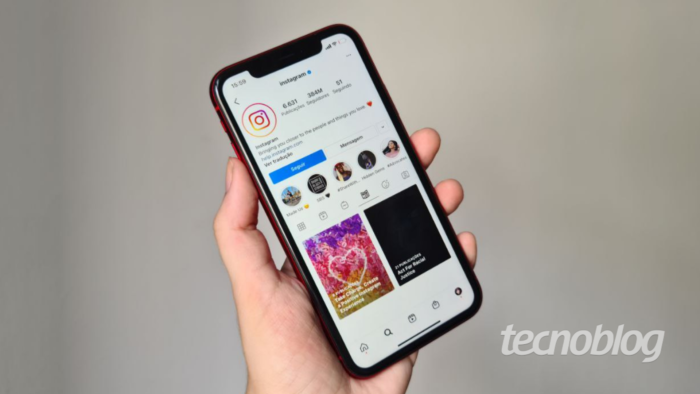 Why was I blocked by Instagram?
If an account has been blocked, it should see the message "action blocked" or the more detailed text:
Please try again later: We restrict certain activities to protect our community
In a Reply on Claim Herea member of the Instagram support team responded as follows:
Instagram's Community Standards aim to ensure an open and welcoming platform for everyone and, when incorrect or abusive use of any resource or service is identified (even if it was not on purpose), there will be a temporary blocking of it, normally lasting from a few hours to a few days.
Other actions that can also result in temporary blocking are:
Keep changing account type: Switching from public to private accounts multiple times can create a poor experience for users. "This behavior is discouraged on Instagram to help protect the community from inauthentic activity," explains Instagram;
Hate speech: making threats, offensive comments and other disrespectful behaviors that violate community standards and in addition to being removed, may result in the blocking of actions on the network;
Third party apps: using apps to get some advantage on Instagram, such as getting likes, followers, seeing who visits the profile or knowing who blocked the account, are discouraged. According to Instagram: "Accounts that generate inauthentic activity also violate Instagram's Community Guidelines";
Copyright: the rules also talk about copyrighted content. "Posting someone else's content on Instagram or facilitating access to it illegally is considered a copyright violation on Instagram", describes the platform;
False information: Instagram is also against misinformation or misleading content that could harm users.
What to do if Instagram restricted my account?
It is necessary to understand the reasons that led to the temporary blocking of the account in order to correct the problem, such as checking if it infringes copyrights or uses an application that is frowned upon by Instagram.
copyright infringement
To check if any post violates copyright and therefore Instagram guidelines, do the following:
Go to your profile and tap on the three bars icon to open the menu, then go to "Settings and privacy";
Then scroll the page to the end and select "Help"; now choose "Account Status"
This section will show you if there are any publications that are harming the account. The solution is to delete the content.
Revoke third-party apps
Another alternative is to revoke access to third-party apps on Instagram, which falls under the topic of inauthentic activities. As the social network says:
Accounts that continue to use non-Instagram apps to gain more followers may find that certain parts of their Instagram account are limited. If you use one of these apps to get likes or followers, your account may be disabled or terminated.
It is not certain that revoking third-party applications will immediately restore the account. It may be that the block still occurs for a few days until Instagram understands that the user has returned to following the rules.
Update the app
Instagram itself recommends updating the app if there are any malfunctions. If the version installed on the cell phone is outdated, there may be some incompatibility with the app's latest technologies.
Nothing worked: report to Instagram
Sometimes the impossibility of following someone is not related to the blocked account, but to a technical problem with Instagram. The solution is to report the error in the application:
When you see the error when trying to follow someone, shake the phone until the "Something happened" window appears; tap "Report problem":
On the next screen, select "Add and continue";
Explain what's going on with the account (if you have more screenshots, add them to the report as well); then finish by tapping "Send" in the upper right corner.

Common questions
How long does Instagram blocking last?
The block can last for hours or days, but Instagram does not mention an exact time. Duration may vary depending on the violation of platform rules.
What is the maximum number of people I can follow on Instagram per day?
Instagram does not provide a daily limit on following, only a limit of 7,500 people per account.
Why can't I follow 7500+ on Instagram?
The following account limit is imposed on everyone to combat spam and inauthentic interactions, such as countering fake profiles for those who buy followers.