Battery that lasts a long time, different design, more customization possibilities… what makes a smartphone innovative in the market? See below this and other discussions that took place in the TB community last week.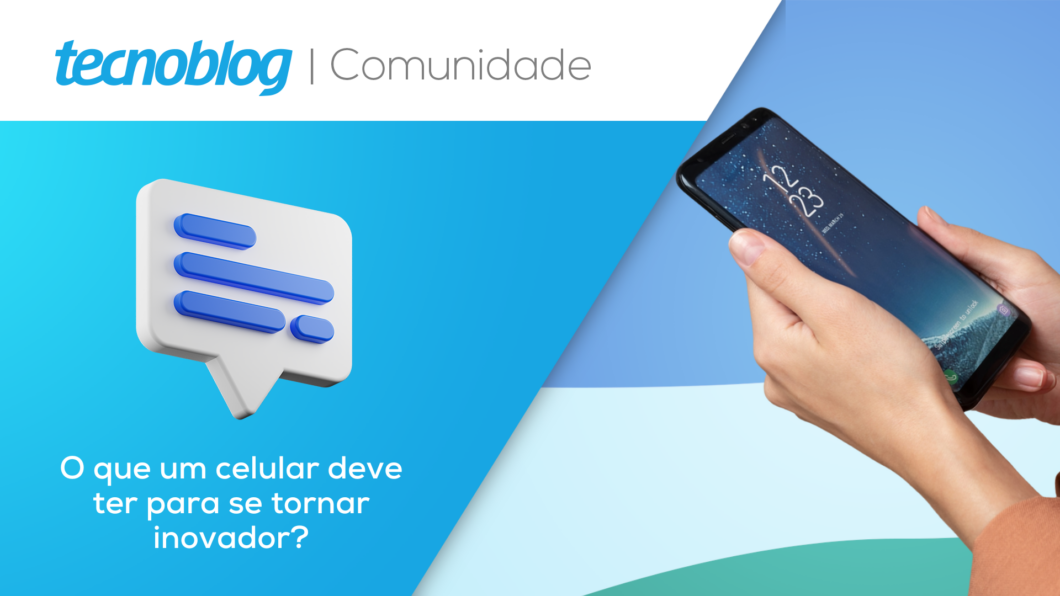 A cell phone is innovative when…
Smartphones are present in our lives and, today, it is difficult to live without one, since most of our things are there – social networks, bank apps, photos and even documents. The cell phone market has already brought about several changes, but what does it really take for a mobile device to have attention? That was willsilvah235's question back at TB community: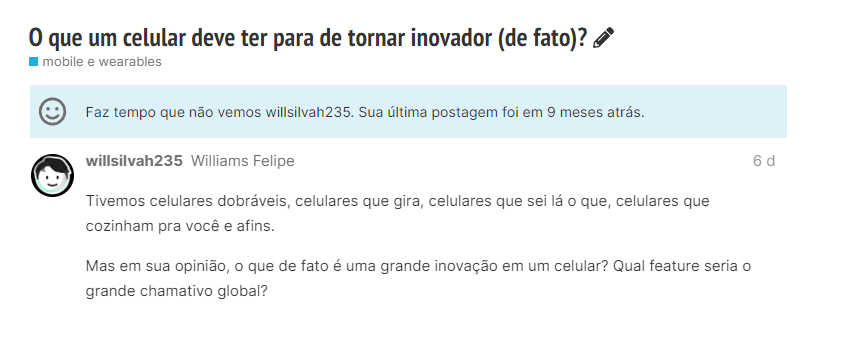 Some people reached the consensus that a better battery would be the big difference, however, they had other ideas on the topic. Daniel R. Pinheiro, for example, said that the continuity of applications on a PC would be something innovative.
Motorola has tried, Microsoft too. Today we have Samsung's DeX.

But what I say is something like: I'm using Excel on my cell phone, so I put it on a base, which is connected to a monitor and peripherals. And my apps are instantly resumed the way I left them on the smartphone. No multitasking limitation, no incompatibility, already adapted to the desktop and with satisfactory performance.

Daniel R. Pinheiro – TB Community
For Monin, the big innovation would be a front camera under the screen. As for Felipe_Silva, one of the things would be a wireless charging system that works at least 30cm from the emitter: "As for the software, there is a lot to be done, the main thing is the integration between all the devices in a fluid way".
And you, do you agree with some of these opinions or do you have another resource idea that would make an innovative cell phone? Tell us by accessing the topic on Community.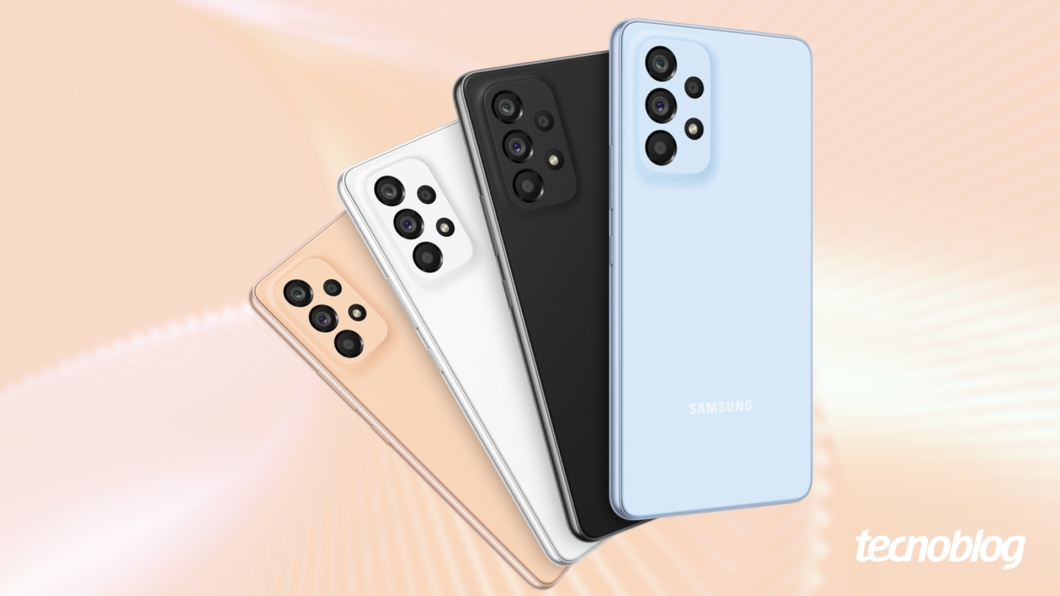 Other topics that reverberated in the Community
Other interesting discussions were also highlighted in the last week. To follow all the opinions and also leave yours, just access the links below:
What is the best cost-benefit mobile plan in 2023?
I want to buy cheap 120GB SSD with durability, which brand is worth it? Up to 100 reais!
Doubt: Windows does not recognize M.2
Do you need to have Claro broadband internet to subscribe to Claro TV+ via app?
Calm down, there's still more! In addition to all these issues raised by you in the Communityour team also produced articles that yielded a lot.
The 5 best discussions on DIGITALTREND guidelines
Elon Musk says Twitter lost half its value in five months
You can only vote in polls on Twitter if you open a wallet
Roku Express 4K has the Manaus Free Trade Zone seal and can now be sold in Brazil
Samsung will put charger in the Galaxy S22 and Galaxy S21 FE box
Disney shuts down metaverse sector in first wave of mass layoffs
Last Monday (27), Elon Musk, CEO of Twitter, announced that from April 15, only verified accounts on the social network will be able to vote in polls. Furthermore, the tab "For you" will exclusively recommend accounts with the blue or gold seal.
And Disney shut down its metaverse sector. Well, the company's first round of mass layoffs affected the department known as "Next Generation Storytelling" which had 50 employees, including former Apple CEO Mark Bozon.
Well, that's it for today! Don't forget to follow theTechnoblogand participate in the discussions that take place in theCommunity. Hugs and even more!

What should a cell phone have to become innovative? Discussions in the TB Community