quantum dots (quantum dots or QD) are semiconductor nanoparticles used to increase the accuracy and intensity of colors on screens. The technology is found in QLED and QD-OLED TVs and monitors, but it also has other applications – such as photovoltaic panels, for solar energy generation, and equipment for precision medicine.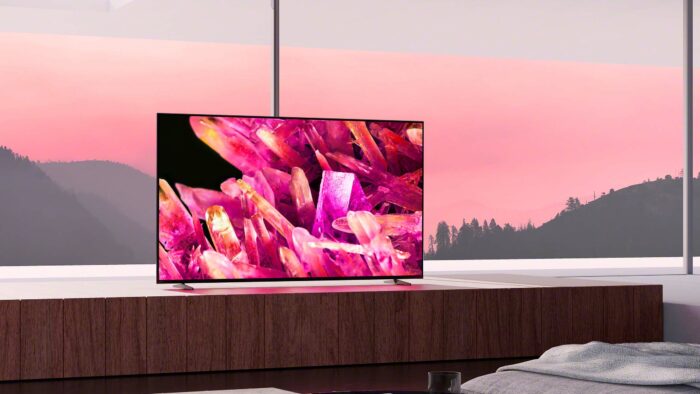 The quantum dots were discovered by Russian physicist Alexey Ekimov in 1981. The researcher noticed the phenomenon of fluorescence when synthesizing copper chloride nanocrystals in a glass matrix. But the first quantum dot TV was only launched by Sony in 2013, with the Triluminos line.
How Quantum Dots Work on TVs
Quantum dots are nanocrystals made of semiconductor materials such as cadmium selenide (CdSe). Typically, they are between 2 and 10 nanometers in size and are added to screens as a thin layer.
In more sophisticated LCD panels, quantum dots are used as color filters. Upon receiving photons generated by the LED backlight, the nanoparticles re-emit light in colors in the RGB arrangement (red, green and blue) to illuminate each pixel.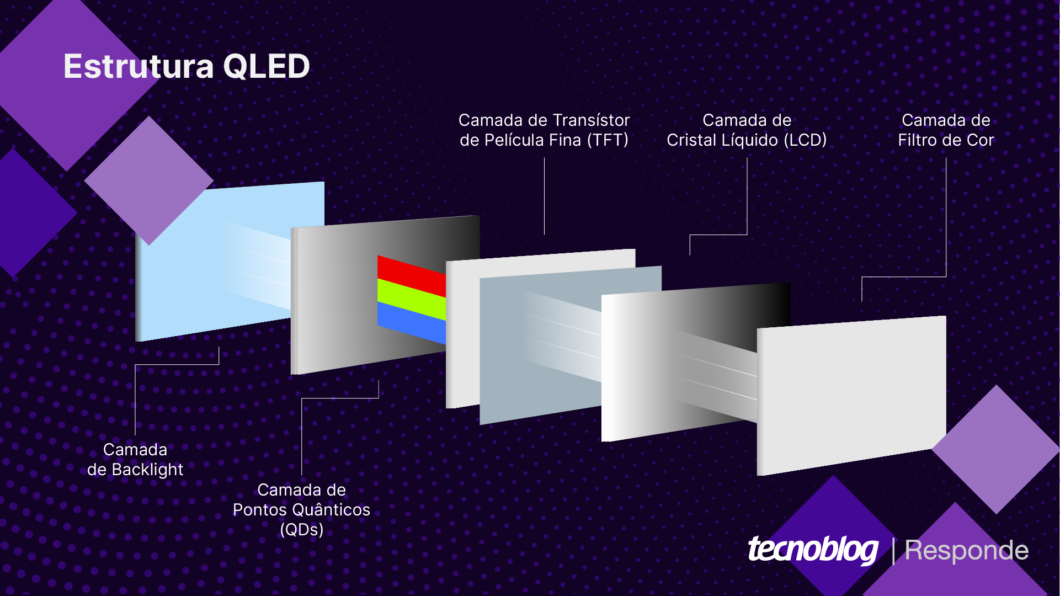 by the process of quantum confinement, which occurs when electrons are confined to extremely small structures, the wavelength of light is adjusted to the size of each nanoparticle. As each color has a specific wavelength, it is possible to use larger or smaller quantum dots to obtain different colors.
A layer of quantum dots can also be added to OLED displays. In this case, the organic material that forms the screen emits a blue light that flows to the quantum dots so that the other colors are generated. With this, there is no need for a backlight layer.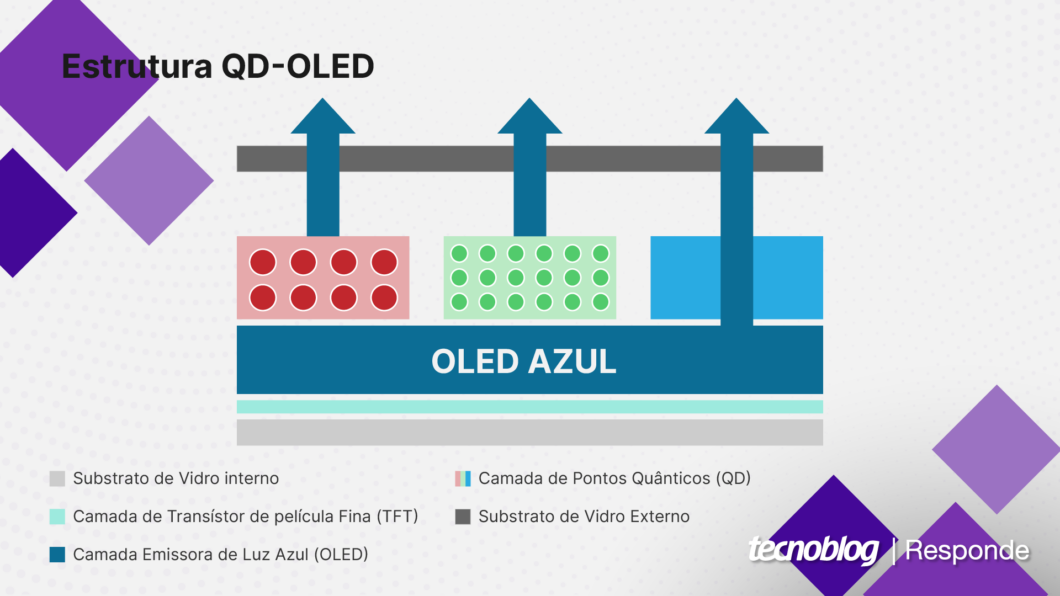 Advantages and disadvantages of QD on screens
Quantum dots have the following advantages and disadvantages when used in screen fabrication:
Improved color accuracy: quantum dots allow for more accurate reproduction of each color by emitting light at specific wavelengths;
High brightness levels: displays with quantum dots can have brightness levels that reach 2,000 nits, much more than what is offered by conventional OLED or LCD displays;
Energy efficiency: on screens with quantum dots, the pixels corresponding to dark areas of the image do not need to be illuminated. This generates energy savings;
long service life: technologies that unite LCD panels to quantum dots showed no drop in image quality after 30,000 hours of operation. Nanoparticles do not undergo degradation over time, which prevents burn-in.
Competitive price: Quantum dot TVs can cost less than OLED models because they are less complex to manufacture. However, they are more expensive than conventional LCD TVs;
Assorted sizes: the industry is able to manufacture quantum dot screens with very different dimensions. Type TVs can even reach the size of 100 inches;
Limited viewing angle: Quantum dot TVs have a wider side view than regular LCD screens, but tend to lose out to OLED in this regard;
Use of toxic materials: the materials used in quantum dots, such as cadmium selenide, are considered harmful to human health and the environment. The industry has been working to reduce toxicity levels.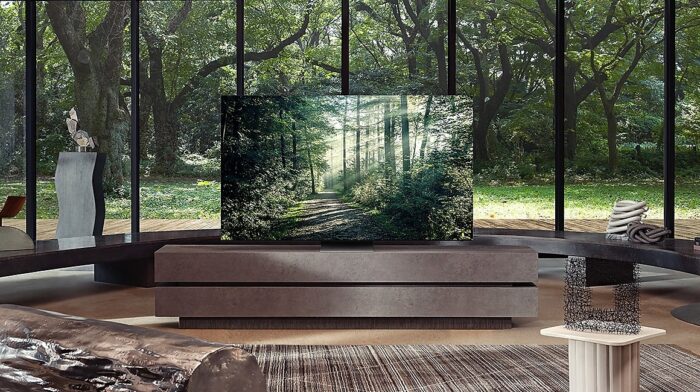 Types of screens with quantum dots
Quantum dots are used in commercially available TVs and in technologies still under development. Our comparison shows in detail the differences between QLED, QNED and QD-OLED screens, among others.
Below, you can see a summary of the main technologies for screens with quantum dots:
QLED: combines quantum dots with LCD and LED or MiniLED (Neo QLED) backlight. The first TVs with the QLED brand were launched by Samsung in 2017.
QD-OLED: adds a layer of quantum dots to an OLED screen to generate more accurate colors and high brightness. The technology was announced by Samsung in 2019.
LG QNED: line of TVs launched in 2021 that combine an LCD panel, a NanoCell particle filter and a layer of quantum dots. The result is color reproduction that reaches 100% of the DCI-P3 volume.
QNED (Quantum Dot Nanorod LED): according to Samsung patents analyzed by UBI Research, this technology uses LED nanorods, which emit blue light, associated with a quantum dot filter. Screens of this type promise to last longer as they do not have organic compounds in their structure.