mirrorless camera is one that dispenses with the existing mirror mechanism on DSLR models. The absence of mirrors makes mirrorless cameras smaller and lighter, while maintaining features such as interchangeable lenses and high-quality images.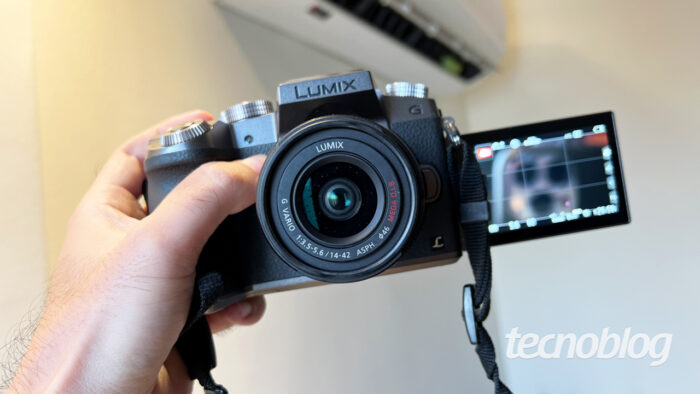 Historic
In 2004, Epson launched the R-D1, a rangefinder camera that brought, for the first time, a digital rangefinder to measure the distance in relation to what should be photographed. The new mechanism eliminated the need for mirrors and for this reason the Epson R-D1 can be considered a mirrorless type of camera.
Mirrorless cameras only became recognized as a product category in 2008, when Panasonic launched the Lumix DMC-G1. The model works similarly to DSLR cameras, except for not having a mirror mechanism, a characteristic that made it physically smaller.
Another factor that contributed to the reduced size of the Lumix DMC-G1 is the use of a sensor in the micro three quarters system (micro four thirds), much smaller than conventional sensors.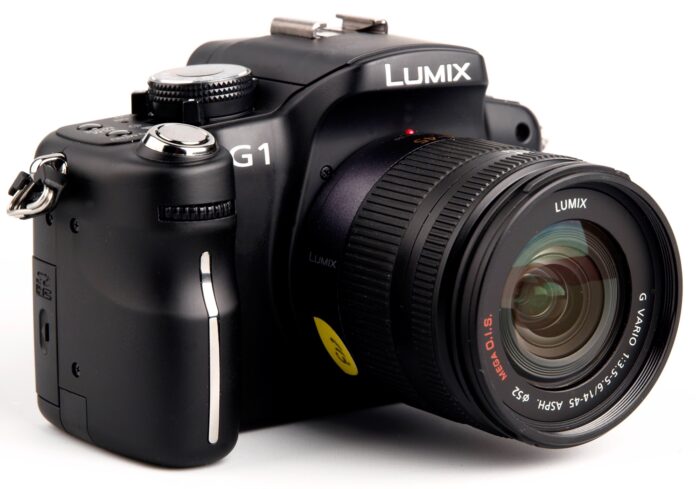 How a mirrorless camera works
In mirrorless cameras, light passes through the lens and goes straight to the digital sensor, the chip that forms the image. The component is protected by the shutter, whose blades only open for light to reach the sensor at the time of shooting. Shutter speed can be adjusted to allow more or less light capture.
When shooting is finished, the shutter closes and the captured scene is converted by the image processor into photo or video. Finally, this content is stored in the camera's internal memory or on a memory card.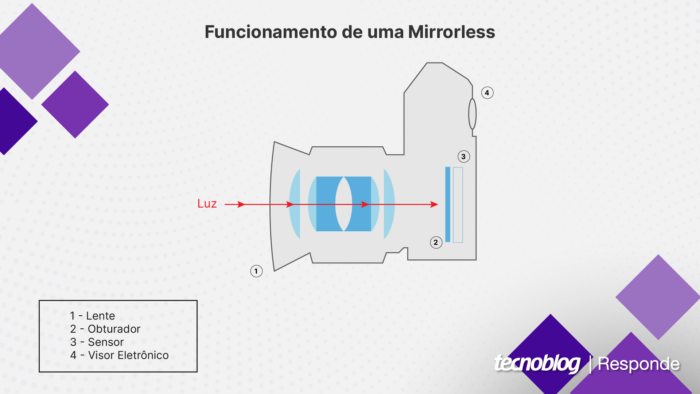 In a DSLR camera, a mirror and pentaprism system (five-sided optical component) reflects light for the scene to appear in the optical viewfinder. On triggering, the mirror moves so that the light finally reaches the sensor.
In a mirrorless camera, the optical viewfinder is eliminated because there is no mirror and pentaprism to directly reflect light passing through the lens. The absence of these components allows the equipment to be lighter and more compact, without this feature compromising the quality of the photo or video recorded.
Without the optical viewfinder, the user must use the camera's screen to frame and adjust focus. Fortunately, most mirrorless cameras come with autofocus to make this job easier.
Some models even offer an electronic viewfinder (EVF). The component is a small screen, usually OLED, which compensates for the lack of an optical viewfinder with a digital image.
How is the image sensor in a mirrorless
The image sensor is a component that captures the brightness of the scene for the image to be registered. It can be CMOS or CCD type. In mirrorless cameras, CMOS is more common than CCD because it consumes less power and is less susceptible to noise.
As mirrorless cameras are a modern technology, the sensors that equip them tend to support high resolutions, indicated in megapixels. It is not uncommon to find sophisticated models with a 100 or more megapixel sensor on the market.
As with DSLR cameras, mirrorless models work with traditional physical sensor formats. one is the APS-C, which has sizes close to 22 x 15 mm and is nicknamed "cropped". the other is the full framewhich is roughly 36 x 24 mm in size and is common in high-end cameras.
the sensors micro three roomsintroduced in the Lumix DMC-G1, are mainly used by Olympus and Panasonic.
main manufacturers
The mirrorless market is dominated by Japanese brands, mainly Sony, Panasonic and Fujifilm, which produce not only bodies, but also lenses and accessories for cameras. The best-known manufacturers in this segment are:
sony: founded in 1946, in Tokyo, it manufactures mirrorless cameras from the Alpha line with APS-C and full frame sensors, in addition to E-mount lenses under the Sony G and Zeiss brands;
panasonic: Japanese and pioneer in the segment, it maintains a vast list of mirrorless cameras in the Lumix G and Lumix S lines. It has its own lenses for these lines, but also works with Leica lenses;
olympus: founded in 1919, in Japan, sold its camera division to OM Digital Solutions, in 2021, which continues to launch mirrorless models with the brand in the OM and OM-D lines;
Fujifilm: Founded in 1934 and headquartered in Tokyo, Fujifilm manufactures mirrorless cameras with the X and GFX lines, the latter being more advanced. The company also provides X Mount and G Mount lenses for these models;
Canon: Japanese, known for its DSLR cameras, but operates in the mirrorless segment with the EOS M and EOS R lines. It also produces RF, RF-S and EF-M lenses;
Nikon: based in Japan, it is also known for its DSLR cameras, but stands out in the mirrorless market with the Nikon Z models and Nikkor Z lenses;
Leica: Founded in 1869 in Germany, Leica is a renowned lens manufacturer, but also has an extensive range of cameras. In the mirrorless segment, it stands out with the Leica SL2 models;
Sigma: Headquartered in Tokyo, Sigma operates in the mirrorless segment with the FP and SD Quattro lines, in addition to producing lenses for its own cameras and for brands such as Nikon, Panasonic and Fujifilm;
Hasselblad: based in Sweden, it is less famous than the Japanese brands, but it has prestige for manufacturing high-end cameras. In the mirrorless segment, it stands out with the X1D and X2D cameras, and XCD lenses.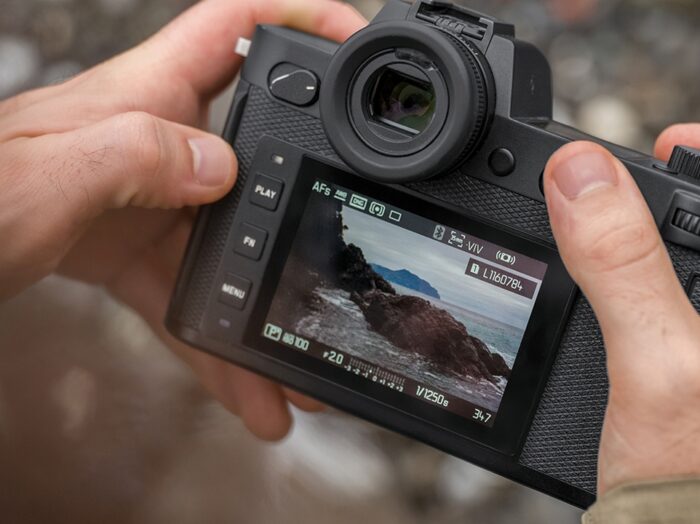 Advantages and disadvantages of mirrorless cameras
The main advantages and disadvantages of mirrorless cameras compared to DSLR and cell phone cameras are:
More compact than DSLR cameras: removing the movable mirror, pentaprism and other components allows mirrorless cameras to be more compact and lighter than DSLRs;
Good range of lens options: mirrorless cameras usually have interchangeable lenses and suit different shooting styles and conditions;
high image quality: mirrorless cameras allow recordings with high resolution and other quality parameters. This is the case with models that record video in 4K or 8K;
More photos in less time: The absence of a mirror mechanism allows a mirrorless camera to have a shorter interval between shots compared to DSLR models. This is useful for sequential shots;
image stabilization: Mirrorless cameras may have mechanisms that prevent blurred images when the shutter is open for too long. To that end, some models feature in-body image stabilization (IBIS);
Automatic and manual adjustments: mirrorless cameras can offer everything from automatic and preset settings to a wide range of manual adjustments for ISO, focus, aperture and other parameters;
Screen dependent or electronic viewfinder: the photographer needs a digital image to frame, as mirrorless cameras do not have an optical viewfinder. This can be difficult in very bright environments;
Battery life tends to be lower: the use of screen and electronic viewfinder can make the battery life smaller in comparison with DSLR models, which can only work with an optical viewfinder;
Price can be higher: The sophistication that exists in mirrorless cameras can make them more expensive than DSLR models. But this is not always true. This aspect depends on the specifications and purposes of each camera.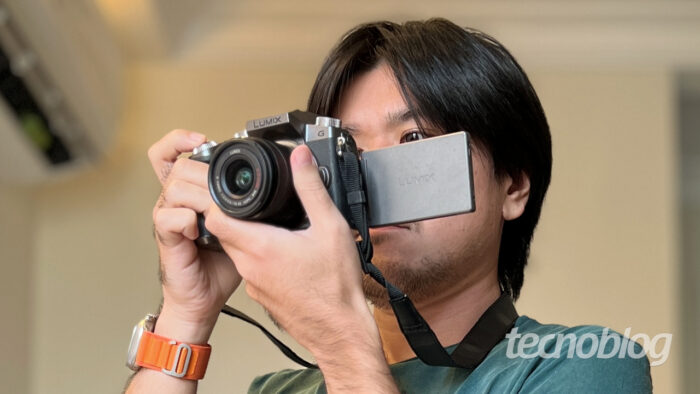 Common questions
Can I use a DSLR camera lens on a mirrorless camera?
DSLR camera lenses can work mirrorless through a specific adapter. However, depending on the camera or lens mounting system, compatibility via adapters may be only partial or non-existent.
What is the lifespan of a mirrorless camera?
The item that wears out the most on a mirrorless is the shutter. Therefore, the service life is usually estimated in clicks (shots). A basic camera achieves between 50,000 and 100,000 clicks. Advanced models reach 500,000 clicks.
How to clean a mirrorless camera?
The camera body can be cleaned with a soft dry or slightly damp cloth. For sensor cleaning, many cameras have their own mechanism for this. Cleaning the lens requires tissues, brushes and even special liquids.
How to use mirrorless camera as webcam?
It is possible to use a mirrorless camera as a webcam for meetings or online courses through applications that connect it to the computer. Some apps are provided by the equipment manufacturer.