Plasma was a technology used in flat screen TVs in the 2000s. Its application generated high definition images with deep blacks, thanks to the operation based on ionized gases. It lost ground to the LCD, which dominated the market from the 2010s onwards.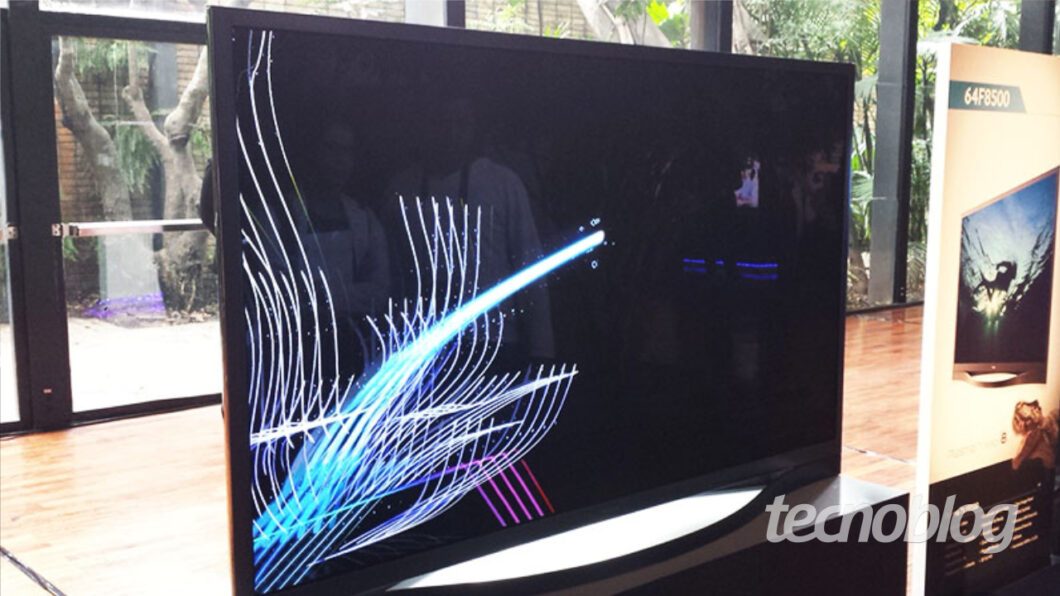 The first Plasma TV was launched in 1997 by Fujitsu and had a resolution of 852×480 pixels on a 42-inch panel. Panasonic and Samsung became the biggest Plasma manufacturers in the following years, but both gave up on the technology due to problems such as burn-in and high power consumption.
Index
How does a Plasma TV work?
A Plasma TV works with noble gases, such as neon and xenon, which are stored in small cells between two glass plates. The gases receive an electrical voltage and then release electrons that collide with phosphorus atoms, capable of producing visible light.
The Plasma screen is structured in seven main layers:
Rear glass plate;
Emitting electrodes;
Back dielectric layer;
Plasma cell layer;
Front dielectric layer;
display electrodes;
Front glass plate.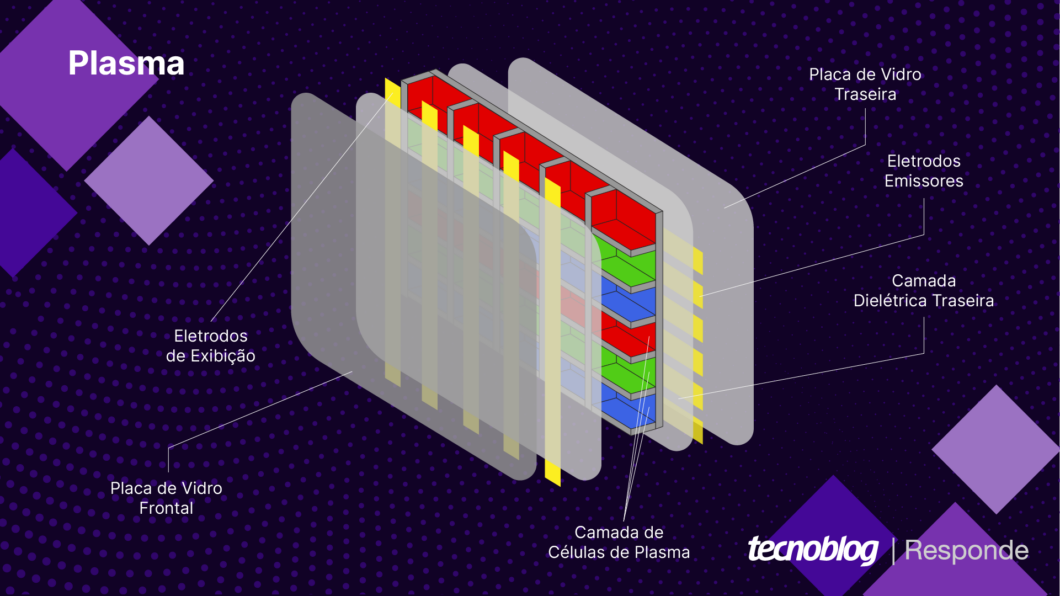 Image formation begins at the electrodes. They supply energy to each plasma cell, which represents a pixel and is coated with different combinations of phosphorus. When a voltage is applied, the gases inside the cell are ionized and form plasma, the fourth physical state of matter.
Plasma only emits ultraviolet (UV) light, which is invisible to the naked eye. Plasma UV light excites the phosphor, which is capable of displaying red, green, and blue colors (RGB standard) at varying intensity. The trio of colored subpixels make up a pixel, and the group of pixels make up an image.
The layers around the plasma cells only have a structural function. The glass plates protect the internal components and support the screen structure, while the dielectric layers act as electrical insulators, separating the electrodes from the noble gases.
As phosphor-coated plasma cells are able to emit light of their own, it is not necessary to have a backlight as with LCD screens. Therefore, Plasma works in a similar way to OLED, MicroLED and other self-emitting technologies.
Why are Plasma TVs gone?
Plasma screens were a leap forward from tube TVs and had advantages over LCD such as higher contrast, excellent viewing angle and faster response time, reducing motion blur. However, these positive points were overshadowed by problems such as low energy efficiency and burn-in.
Plasma's weaknesses made the technology lose ground to LCD and OLED TVs. Below, we detail the main problems of Plasma TVs:
Lifespan reduced by burn-in
Burn-in limited Plasma's lifespan. The problem occurred when a static image, such as a TV station's branding, was displayed on the screen for a long time, causing image retention and pixel burn.
In Plasma TVs, phosphors are responsible for generating light. When a static image is held on the screen, the corresponding areas' phosphors are constantly activated, which leads to the wear and tear of those specific areas. Over time, this results in permanent marks on the display.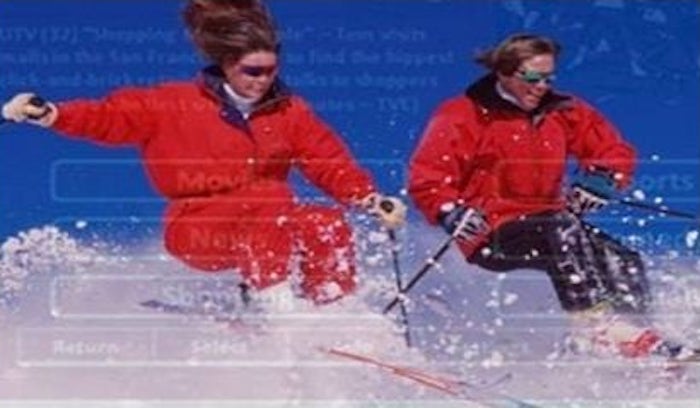 Increased energy and heating consumption
Plasma TVs needed the ionization of noble gases and activation of phosphors to emit light and form images, which resulted in higher energy consumption. The process was less efficient than the LED-backlit LCD screens that became popular in the early 2010s.
Also, Plasma TVs tended to get hotter because the phosphor gave off heat when activated, and it took a significant amount of energy to keep the gases in a plasma state, some of which energy was dissipated as heat.
Too many reflections in the image
The front glass layer of Plasma TVs had a glossy finish, which increased the reflection of ambient light and impaired image viewing in very bright places. Even with the use of anti-glare filters in Plasma, LCD TVs with matte finishes suffered less from the problem.
weaker brightness
The brightness of Plasma TVs was lower due to image generation by activating phosphors in plasma cells, which emitted light in a diffused and less intense way than the backlight of an LCD screen.
Increase brightness on Plasma as well could accelerate the wear of matches and reduce the useful life, causing manufacturers to choose to keep brightness at more moderate levels.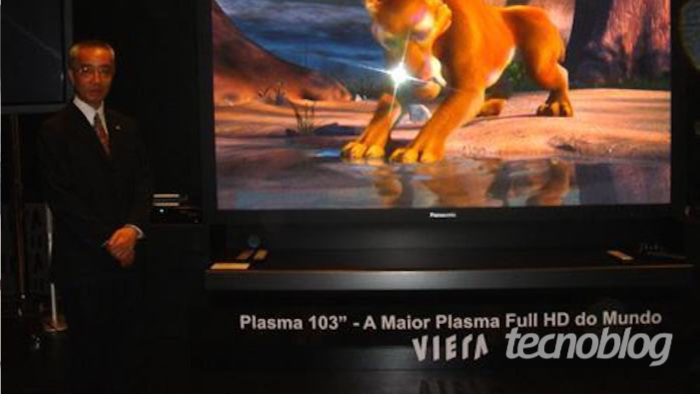 Other Disadvantages of Plasma TVs
Plasma had other minor disadvantages due to its composition:
Weight and Thickness: the panels were heavy and thick because they had to accommodate the plasma cells and phosphors, and were lined with thick glass;
Size: limitations in the manufacturing process also restricted the resolution and range of screen sizes. Popular Plasma TVs were 42 inches or larger. There were no models smaller than 32 inches for sale.
Environment sensitive: Plasma TVs were more sensitive to weather conditions, especially altitude. At higher altitudes, the lower atmospheric pressure affected the behavior of the gases inside the plasma cells, which could reduce image quality.
These disadvantages made Plasma TVs less competitive in the market, gradually being replaced by more advanced and versatile technologies such as LCD and OLED.
At the end of 2013, Panasonic and Samsung announced the end of production of Plasma TVs. At the time, the technology accounted for only 5% of TV sales in Brazil, against 83.1% for LCD, according to data from the GfK consultancy.
What are Plasma TVs and why did they go out of business?