On Thursday night (13), Twitter announced news for its subscription service. In all, there are two new features coming to Twitter Blue: the ability to format posts with both italics and bold, and support for tweets of up to 10,000 characters. Thus, users will be able to exchange threads for true dissertations.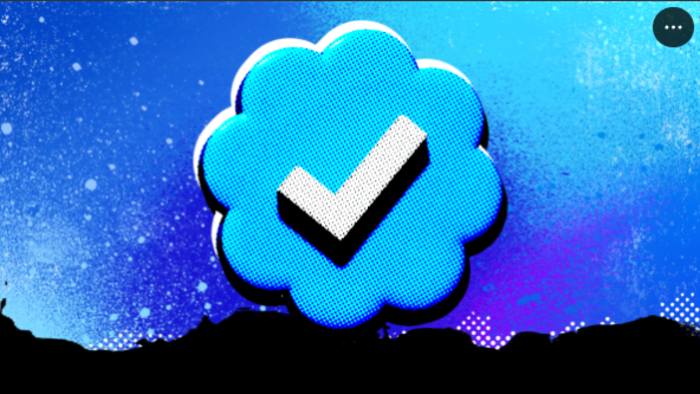 According to the bird's social network, the new features are aimed at "improving the reading and writing experience on the platform". It is necessary to subscribe to Twitter Blue, which arrived in Brazil in 2023, to access the news.
With this, the limit of 4,000 characters (introduced in February) in the paid model will be 10,000. It is worth remembering that for those who use the free version, it is only possible to make posts with up to 280 characters. Bold and italic formatting is also unique to Twitter Blue.
New monetization news also comes to Twitter
The news in the way of creating posts on the platform did not come alone. Also on April 13, Elon Musk, announced in a tweet, the introduction of new monetization tools for content producers on the social network. This is part of the program's rebranding. Super Follows.
All you need to do is select the "Monetization" option in the "Pro Tools" options. Then, you need to click on the "Subscriptions" button to start offering your followers the chance to subscribe to your profile to keep up with your content.
However, only Twitter Blue subscribers have access to these features.
In addition, Elon Musk stated that in the next 12 months, the bird's social network will not keep any of the money raised in this system. According to the CEO, this means that you can receive 70% for subscriptions on iOS and Android, which are 30%, and around 92% on the web.
After that period, Apple and Google's fee will drop to 15%, but Twitter will charge a "small fee" from creators, depending on volume.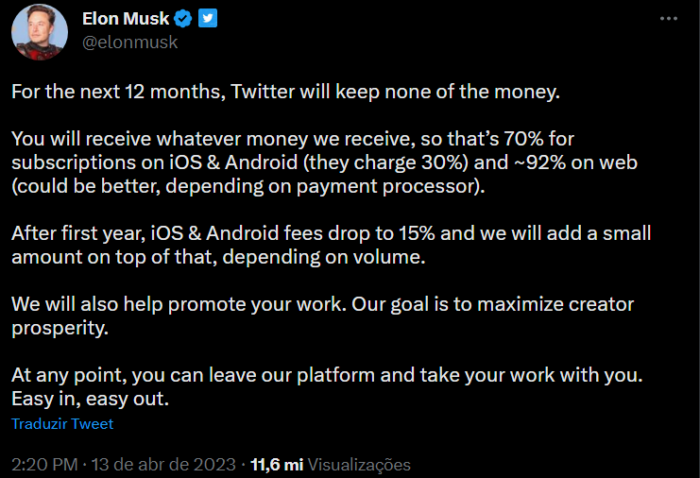 Still according to the words of the CEO of the platform, the objective is to "maximize the prosperity of the content creator". If you want, you can leave the social network and take all your work with you.
Currently, content producers can offer subscriptions at monthly prices. There are rules such as being at least 18 years old and having a minimum of 10,000 applicants to be eligible for the process.