A TIM Brazil released the financial results for the 1st quarter of 2023. The operator had net income of R$ 412 million, up 1.7% over the previous year, and growth of 19.3% in revenue.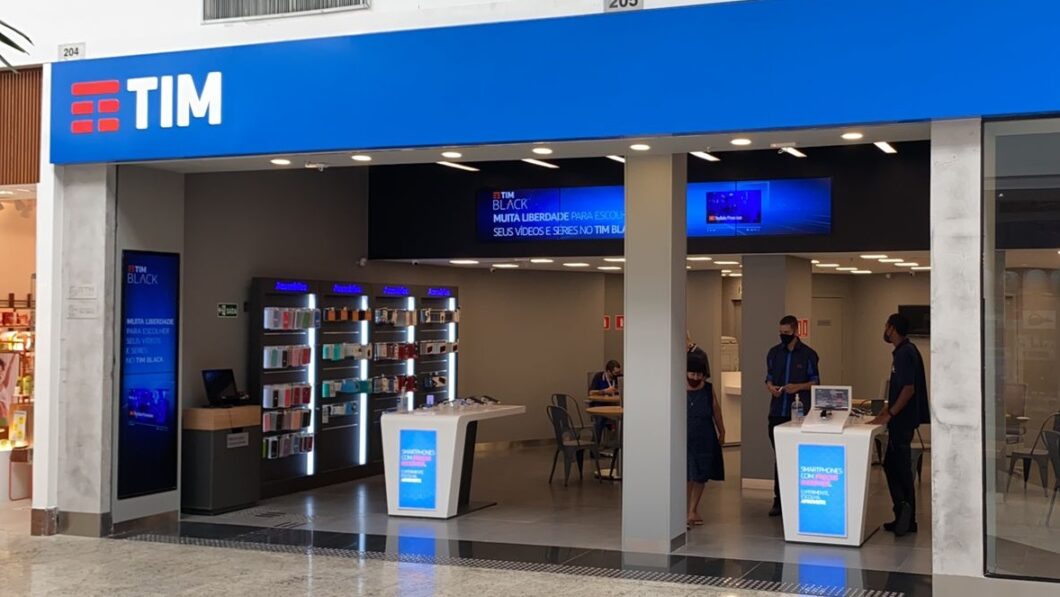 TIM — Financial results for the 1st quarter of 2023
Check below the main financial indicators of TIM Brasil for the 1st quarter of 2023 and the comparison with the same period of the previous year:
| Indicator | 1Q 2023 | 1Q 2022 | Difference |
| --- | --- | --- | --- |
| Net Revenue | BRL 5.64 billion | BRL 4.72 billion | +19.3% |
| Net profit | BRL 412 million | BRL 405 million | +1.7% |
| Cost of operation | BRL 3.06 billion | BRL 2.62 billion | +16.8 |
| Capex (investments) | BRL 1.28 billion | BRL 1.32 billion | -6.3% |
| Total mobile lines (customers) | 61.72 million | 52.3 million | +18% |
TIM mobile revenue grows 21.1%
The mobile segment is, by far, TIM's flagship and was responsible for R$ 5.19 billion in net revenue — an increase of 21.1% in relation to the same period of the previous year. The good performance reflects the acquisition of Oi Móvel, since the lines had not yet been incorporated in the annual comparison.
The operator ended the quarter with 61.72 million mobile lines. This represents an 18% year-on-year increase, but the customer base was down 1.2% year-on-year. This movement can also be seen in other operators due to the cancellation of Oi Móvel's inactive lines.
Most of TIM's customers use the prepaid service, with 35.6 million lines. Postpaid, which has a higher monthly price and generates more revenue for the operator, is used by 26.06 million accesses. The operator celebrates a rise of 21.1% in postpaid revenue and 27.3% in prepaid.
Regarding mobile coverage, TIM had 4G in 5,397 Brazilian cities, being the leader in the segment. The operator serves 45 cities with 5G technology, which began to be implemented in Brazil last year.
The residential fixed segment is still small in TIM's balance sheet. The operator ended the quarter with 732,000 TIM Ultrafibra broadband accesses, up 6.3% over the same period in 2022. Most customers use pure optical fiber, and 140,000 contracts are still serviced via metallic pair.
Regarding fiber optic coverage, TIM presented a considerable leap in relation to the previous year. The operator disclosed service availability to 8.71 million households, up 51.3%. The number of municipalities served also jumped from 38 to 77.
A large part of the jump in TIM's fixed coverage can be attributed to the agreement with V.tal. The operator started using the same neutral network as Oi Fibra in Paraná, which allows it to offer broadband services without investing in its own infrastructure.