TikTok received two bad news on the same day, but coming from different countries. In Australia, the short video app has been banned from all government-owned devices in the country. In the UK, the program was fined £12.7 million (close to R$80.5 million) for violating data protection law, which includes rules designed to protect children.
The Australian ban was made official on Tuesday (4) and will be in effect "as soon as possible". According to the country, the decision arose from concerns related to security. Thus, any device directly related to the Australian government will no longer be able to use the Chinese app.
The Oceania region joined countries such as the United States, Canada, United Kingdom, France, Belgium and New Zealand in banning the use of the application by federal devices.
A spokesperson for TikTok stated that they are "extremely disappointed" with the decision, as it was reportedly taken for "political reasons and not facts".
TikTok fined in the UK
Also on Tuesday (4), the UK region announced that it will fine TikTok by 12.7 million pounds (about 80.5 million reais).
The regulatory agency called the Information Commissioner's Office (ICO) claimed that the Chinese app violated the transparency and fairness requirements of the General Data Protection Regulation (GDPR). This is because the company failed to provide information about data collection to users.
Furthermore, the company did not do "enough" to check who was actually using the platform. She allegedly failed to take action to prevent minors from using the program. The investigation took place between May 2018 and July 2020, in which it estimated that 1.4 million children under the age of 13 used the app.
An ICO spokesperson released a statement:
We fined TikTok for providing services to children under the age of 13 in the UK and processing their personal data without the consent or authorization of their parents or caregivers. We hope that TikTok will continue its efforts to do adequate checks to identify and remove underage children from its platform.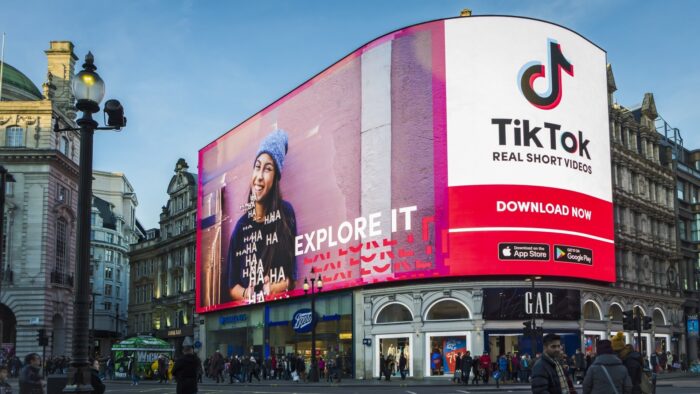 Does TikTok sell user information?
It is worth remembering that on March 23, the CEO of TikTok went to the United States Congress to answer several questions from the country's Energy and Commerce Committee.
One of the main issues Shou Zi Chew had to clarify was whether the short video app collects and sells user data. The businessman tried to divert by making unclear statements, which irritated the politicians present at the scene.
Frank Pallone, from the Democratic party and representative of the Committee, was quite direct: "Do you sell data to anyone?".
However, the CEO only said that he would "come back with more details".
With information: Reuters It is TechCrunch.