O iOS 17 it has not yet been announced, nor does it have a beta version. Even so, leaks and rumors already give an idea of ​​what we can expect in the next iPhone system update. Some changes in the app store and distribution may happen due to pressure from the authorities. In addition, Apple's future virtual reality headset should be supported by the system, and more news is speculated.
Virtual reality headset support
Apple is expected to launch its long-awaited virtual reality headset in 2023. iOS 17 should support this headset.
It is not yet known exactly what the features of the device will be, so it is difficult to predict how the compatibility will be, but some level of integration between the iPhone and the headset is expected.
Updates on CarPlay
At WWDC 2022, Apple announced that the iPhone's system could be integrated into multiple screens on a car's dashboard. In 2023, we should see more details about this iOS 17 connection to updated CarPlay.
Last year, Apple showed some possibilities for use:
Control sound and air conditioning by iPhone.
Show vehicle data on dashboards such as speed and fuel level.
Themes for dashboards and gauges.
Widgets and features like Safari, Apple Music and Siri.
The company stayed to release a list of compatible vehicles at the end of 2023. Until then, we will only see the demonstrations shown by Apple itself.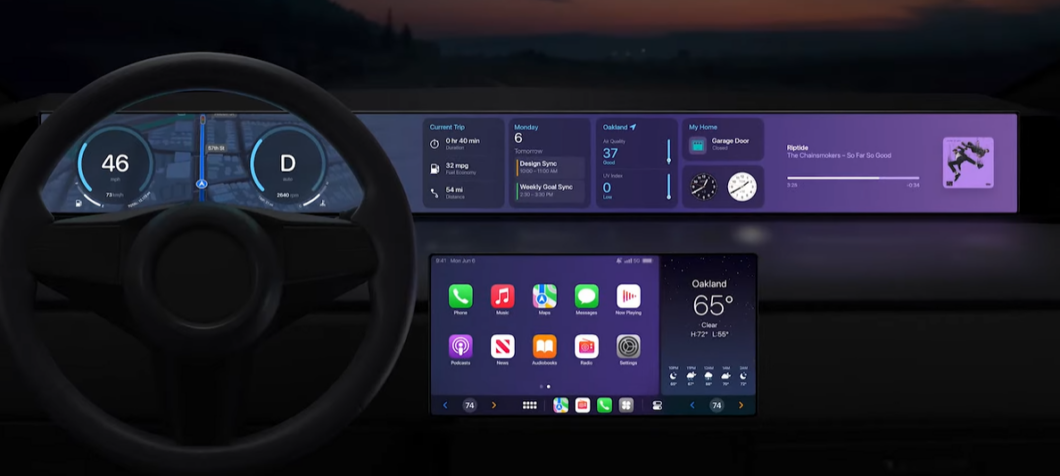 Sideloading and alternative stores
After a lot of fighting with regulatory and pro-competition bodies, mainly in the European Union, iOS 17 can finally release sideloading (installation of apps directly from files, without going through the store) and the use of alternative app stores to the App Store.
It remains to be seen, however, what the availability of these resources will be – it may be that they are restricted to European Union countries, just to escape the bloc's investigations.
Browsers without WebKit
Another important iPhone restriction is that all browsers must use the same rendering engine as Apple's Safari browser.
In practice, this means that each browser works just like a different "skin", with some of its own tools, but with the same processing behind the scenes. That could change soon.
iOS 17 should release the use of browsers with their own engines, without WebKit. Chrome and Firefox, by the way, are already developing new apps with their own technologies to take advantage of the change.
Refurbished Control Center
The iPhone Control Center could see big changes in iOS 17. The source of this rumor is a forum user from MacRumors which correctly anticipated the Dynamic Island of the iPhone 14 Pro.
There are still no details of what these changes would be. The Control Center, as the name implies, brings together settings such as volume, screen brightness and focus modes, as well as quick shortcuts. The feature was included in iOS 7 and has barely changed since iOS 11 and 2017.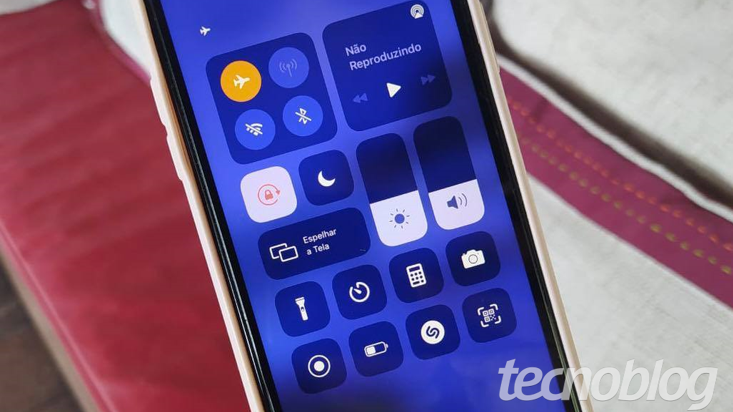 More resources may appear
According to journalist Mark Gurman, who works at Bloomberg and is one of the most informed about Apple, iOS 17 should be a version more focused on improvements and bug fixes, since the focus would be on the VR headset. In recent months, however, that has changed, and new features have been added.
Gurman doesn't say what those features are, just that they are Things that customers often ask for.
When will iOS 17 be released?
iOS 17 is expected to be unveiled on June 5, 2023, the first day of WWDC 2023. Traditionally, Apple launches the first beta for developers on the same day as the announcement, and the first public beta arrives months later.
For ordinary users, iOS 17 should be available in September 2023, on the same day as the iPhone 15 announcement. For now, there is no scheduled date.
If the announcement date is pretty much right, the same cannot be said for compatibility.
According to the most recent information, iPhone 8, iPhone 8 Plus and iPhone X may not receive iOS 17. They were released in 2017, with iOS 11. If they are really deleted, it will be the end of five years of updates.
On the other hand, the following devices are likely to be compatible with iOS 17:
iPhone XR
iphone xs
iPhone Xs Max
iPhone 11
iPhone 11 Pro
iPhone 11 Pro Max
iphone 12 mini
iphone 12
iPhone 12 Pro
iPhone 12 Pro Max
iphone 13 mini
iphone 13
iPhone 13 Pro
iPhone 13 Pro Max
iphone 14
iPhone 14 Plus
iPhone 14 Pro
iPhone 14 Pro Max
iPhone SE (2020)
iPhone SE (2022)
The iPhone 15 family, to be presented in September 2023, will come with iOS 17 pre-installed.