On Wednesday (3), Google announced that it will finally start releasing the use of passkeys in its services. This will be a new security option, but it won't instantly replace using passwords or two-factor verification. The search giant's intention is to eliminate user frustration, while increasing account security.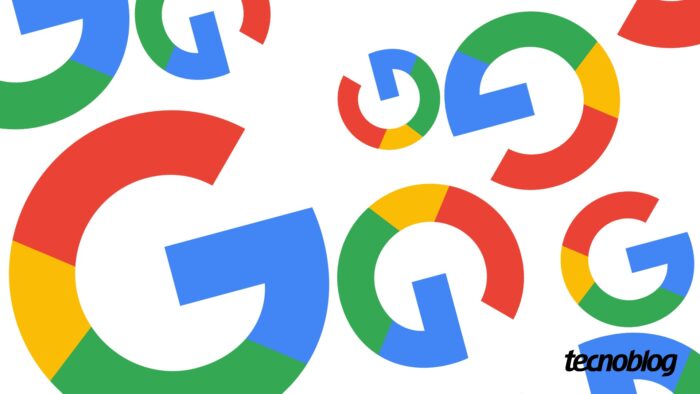 Testing the use of passkeys on Google began in October 2022, with Android and Chrome as the first platforms to receive the novelty. Since then, the brand planned to make the feature available to all users as soon as possible.
The day finally arrived.
From now on, it is possible to configure your Google account access "using your face, fingerprint, screen lock or hardware security key".
According to the company, passkeys (also known as access keys) "are easier to use and offer more security than passwords, so users no longer need to rely on pet names, birthdays or the infamous password123".
Furthermore, Google claims that "they are resistant to online attacks like phishing, making them more secure than things like SMS one-time codes".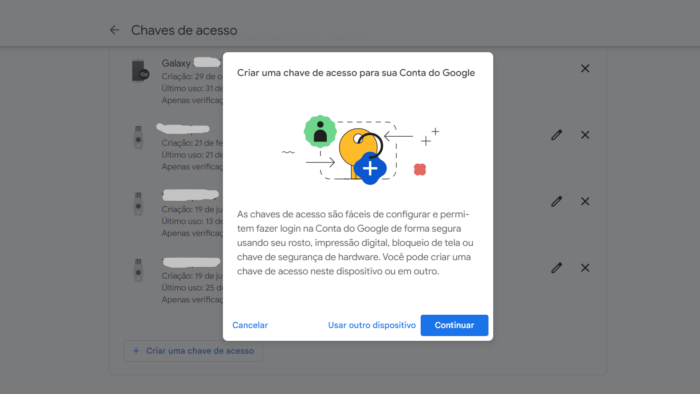 How to enable passkeys on Google
Go to google account page and log in;
Select the "Security" option from the left side menu;
Click on "Access keys" under "How do you sign in to Google";
Then select the "Use passkeys" option and follow the steps to complete.
You can also enter passkey configuration page and follow the steps to get everything ready. For Workstation accounts, administrators will have the option to enable this form of login in the future.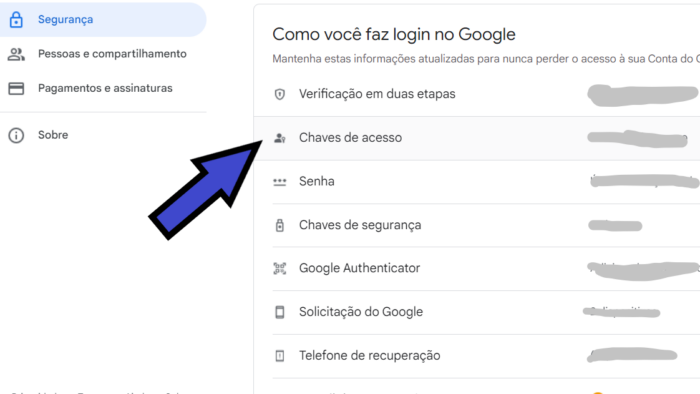 1Password will also adopt passkeys
Following in the footsteps of Google and Apple, 1Password has confirmed that it will also offer a passkey feature.
One of the main password managers today reported that in 2023 it will allow its users to access the platform through passkeys. "The feature will be built on the same basis as the Secret Key, that unique 34-character string that reinforces login security or account recovery."
In addition, the company has plans to let people be able to transfer access keys between devices, but this is not yet defined. Wait for official news.
With information: Google.