After ending all PlayStation Vita production in 2019, it looked like Sony had given up on the portable console market. However, new information indicates that the Japanese company is working on codenamed hardware Q Lite. He would be an option for those who want to play their titles without needing a television.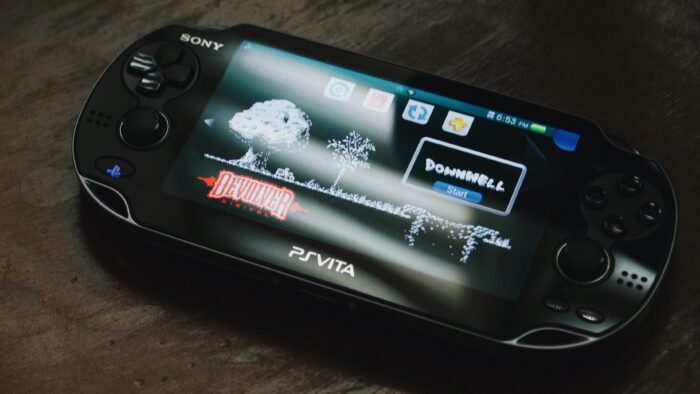 The information came from Insider Gaming on Wednesday (5). According to the website, the new portable console of the PlayStation line would need a PS5 for the game. The video game would not be a device for cloud games, but a system for Remote Play, a resource widely publicized by Sony.
Q Lite would support up to 1080p resolution and 60 frames per second. A constant internet connection would also be required for the games.
Some initial prototypes have a similar look to the DualSense, but with an 8-inch LCD screen in the center. The handheld would have triggers that support haptic feedback, which offers a variety of touch sensations. Volume and audio output buttons would also be part of the package.
However, the console would still be in the "Quality Assurance" phase, in which the product is heavily tested for flaws. Its launch would take place before the speculated PlayStation 5 Pro.
PlayStation 5 second phase
The Q Lite would be part of a next stage for the PS5, according to gaming industry insider Jeff Grubb. With it, Sony would be planning a new batch of hardware to offer consumers.
One of them would be the PlayStation 5 with a removable disk drive, which would allow the player to purchase a separate physical media player. The PS5 Pro would also be part of this second phase, which would deliver better performance than the base model of the current console.
Also, a pair of wireless headphones named "Project Nomad". The accessory would have a five-hour battery life and charge via USB-C. Alongside it, the brand would launch the so-called "Project Voyager", which would be a wireless headset.
All the news would be placed in stores between April 2023 and the end of 2024. As Sony is expected to hold the next PlayStation Showcase in the middle of the year, it is possible that the Japanese company is preparing relevant announcements about its new hardware for that moment.