The Galaxy Z Flip 5, Samsung's next "vertical" foldable, returns to the news. After appearing in a benchmark, the Z Flip 5 appears in a render. In the image released by SamMobilewebsite specializing in Samsung coverage, the external screen occupies a good part of the "rear" of the smartphone.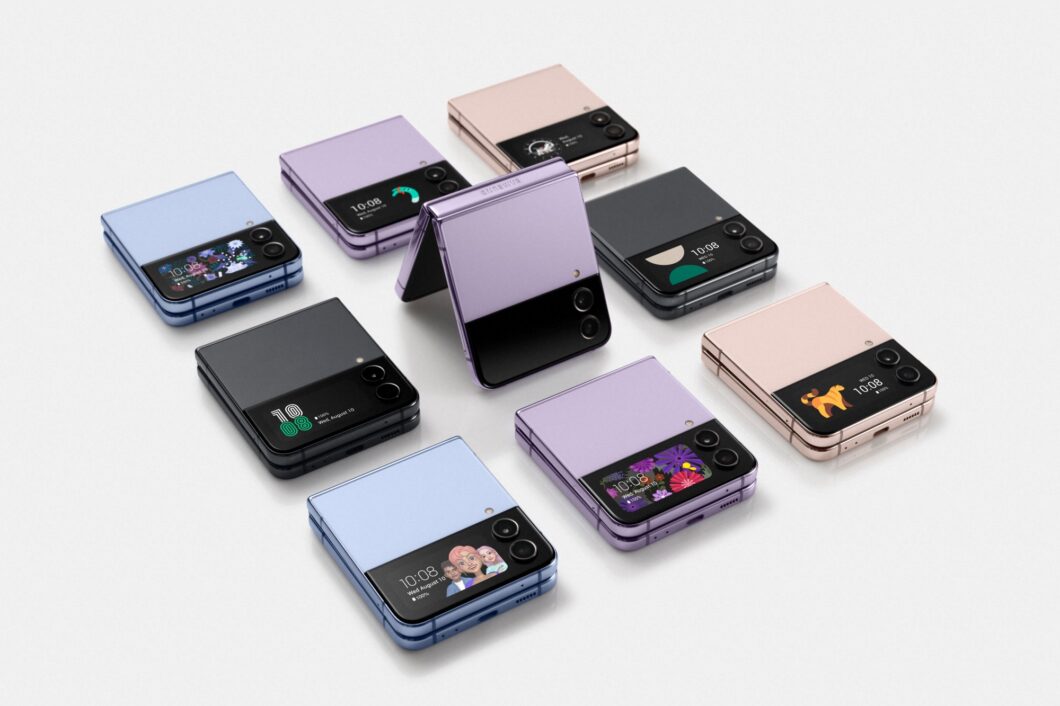 Others leakers speculate that Samsung should install an external screen (also known as cover screen) higher than that of its predecessors. The latest Z Flip released has a cover screen 1.9 inches (4.8 cm). The new screen should measure between 3 and 4 inches (7.6 cm and 10.16 cm). The rendering concept was confirmed by the sources of the SamMobile like real.
The rendering published by SamMobile shows that the Galaxy Z Flip 5 will have most of the rear covered by the new screen. The display will have an unusual format. Instead of being square, it will be a "pentagon".
The top part (when the Z Flip 5 is open) of the cover screen will have a "step", with the format of the screen resembling the Windows folder icon. See for yourself.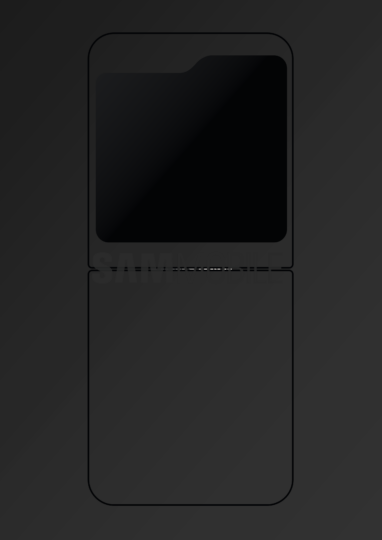 Consequently, the design of the cameras will change. Above the "step down" will be the two external lenses of the Galaxy Z Flip 5. With this new screen, the smartphone's sensors will be aligned horizontally – as it was on the first generation Galaxy Z Flip.
This position of the cameras is the one that delivers the best use of the screen. Added to this, a larger display will make it easier to use the external cameras for higher quality selfies. Today, the user needs to see the preview through a 1.9-inch "screen".
Z Flip 5 will have Snapdragon For Galaxy processor
Last week, leaks showed the Z Flip 5 and Z Fold 5 in benchmark tests. The test reveals that the two smartphones will use the Snapdragon 8 Gen 2 For Galaxy, the same processor that equips the Galaxy S23 line.
In addition to this leak, it is speculated that Samsung will bring new hinges to its foldables. This novelty will decrease the space when the smartphone is closed and the crease on the screen. For those unfamiliar with Samsung's foldables, this crease is a "marking" on the Galaxy Z Fold and Galaxy Z Flip displays. They leave a depression in the middle of the screen, right in the space where the screen folds.
With information: SamMobile It is AndroidPolice