During the PlayStation Showcase event on Wednesday (24), Sony announced Project Q, the subject of buzz in recent months. The device will offer remote gaming through the PS5 and a Wi-Fi connection, allowing the user to enjoy the console's games without needing the TV. However, the device will not be a portable console or deliver a similar experience to the Nintendo Switch.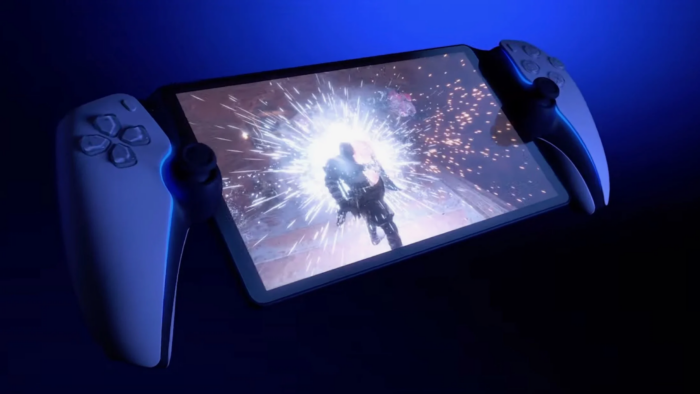 The announcement of the system came towards the end of the broadcast, which presented several games that will come to the PlayStation 5 in the future.
The Project Q will have an 8-inch LCD screen with HD resolution (not 4K) and a refresh rate of up to 60 fps. Your control will have the same functions as the DualSense, which includes haptic sensors and adaptive triggers.
Even without many details, Project Q was confirmed as a game streaming device from the Japanese company's console. This means that you will still need to install the game on the PS5, connect it to an internet network and stream the gameplay remotely on the laptop.
Something similar to what the Xbox Series does with smartphones or what Sony's own console does via PS Remote Play, for example. That is, it is not a direct competitor to the Nintendo Switch, as it does not offer the same hybrid or portable gameplay formats.
Its launch should take place between November and December, but there is still no official price.
Sony presented its own earbuds for the PS5
Rumors of the new portable PlayStation brand were linked to a pair of unpublished earbuds for the line. Thus, in the same Project Q presentation, the Japanese company confirmed that it will put a new option in stores for those looking for immersion when playing.
Called "PlayStation earbuds", the headphones will feature "new wireless technology developed by SIE". According to Sony, the accessories will offer lossless audio quality with low latency. They will make use of Bluetooth technology, but unlike other similar gadgets, they will be able to easily connect to the PS5.
Like Project Q, there is still no official launch date or price. However, the company said it will bring more information in the coming months.
With information: The Verge.