A few weeks ago, the Microsoft announced that Microsoft 365 suite apps will have a feature called Copilot. Using artificial intelligence, it can help write drafts in Word, create presentations in PowerPoint and generate responses in Outlook, among other possibilities. One more app will receive the tool: the OneNoteused for annotations.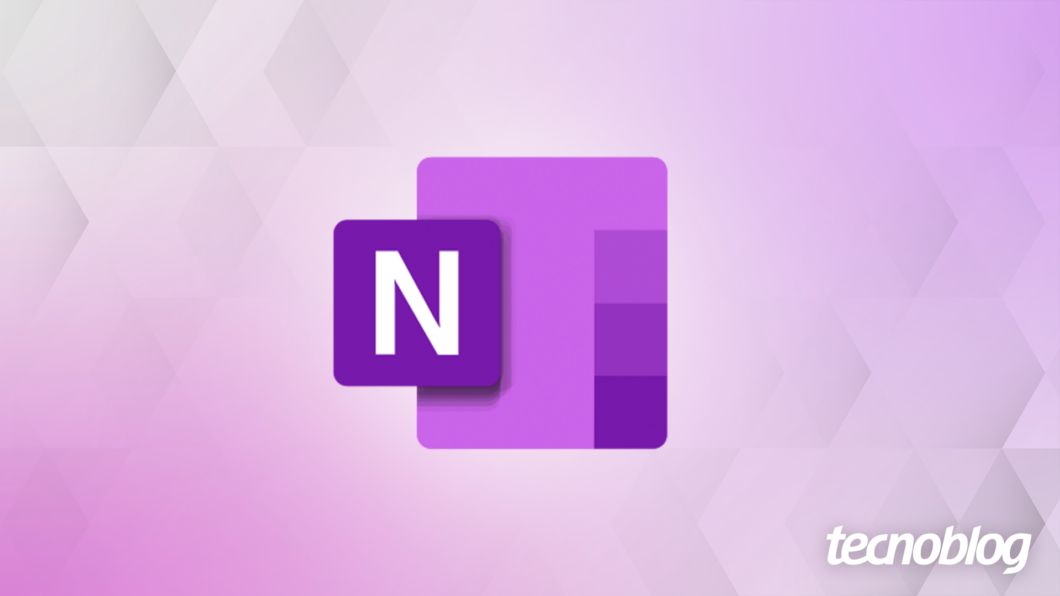 According to Microsoft, the virtual assistant is capable of some tasks, such as:
draft plans, suggest ideas, create lists, organize information;
summarize, rewrite, format and add context to existing texts;
rearrange your notebook, adjust formatting, and highlight the most important parts.
The operation is very similar to what we've seen in other Microsoft apps: just make the request in the sidebar, using natural language, as you would say to a person, and the AI ​​tries to perform that task.
At the example video, the user asks for help organizing a party. OneNote then creates a series of pages, one for each step in the process: menu, activities, space rental, guest list.
In a second moment, the user requests a list of tasks, and Copilot creates a step-by-step of what needs to be done.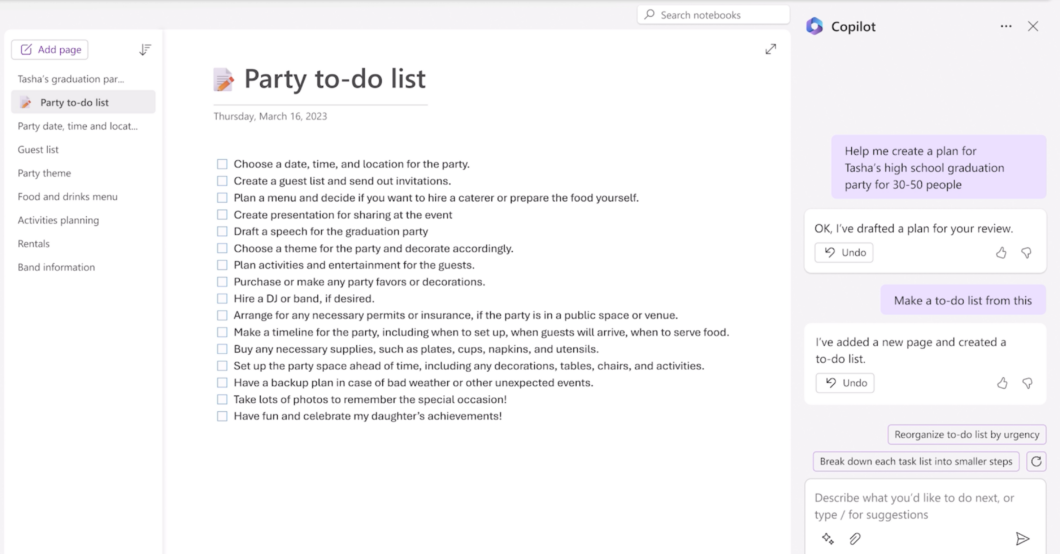 Copilot for OneNote doesn't have a deadline yet
The announcement was made on the official Tech Community forum, in a post signed by Greg Mace, who is a product manager for OneNote.
For now, there is no prediction of when Copilot will come to OneNote.
By comparison, AI is slowly rolling out to corporate Microsoft 365 subscribers. They're testing a preview version of the assistant in apps like Word and Outlook.
Those who have already tested it say that the implementation is still in its early stages, and many of the announced features are not yet available. Apparently, Microsoft still has a lot of work to do, and we'll have to wait a little longer.
With information: The Verge