One of the most said and heard expressions on Instagram is "link in bio". But the social network only released one link, and many content creators and companies ended up resorting to external services to direct their audience to different pages. This will change: now, the social network will allow up to five links.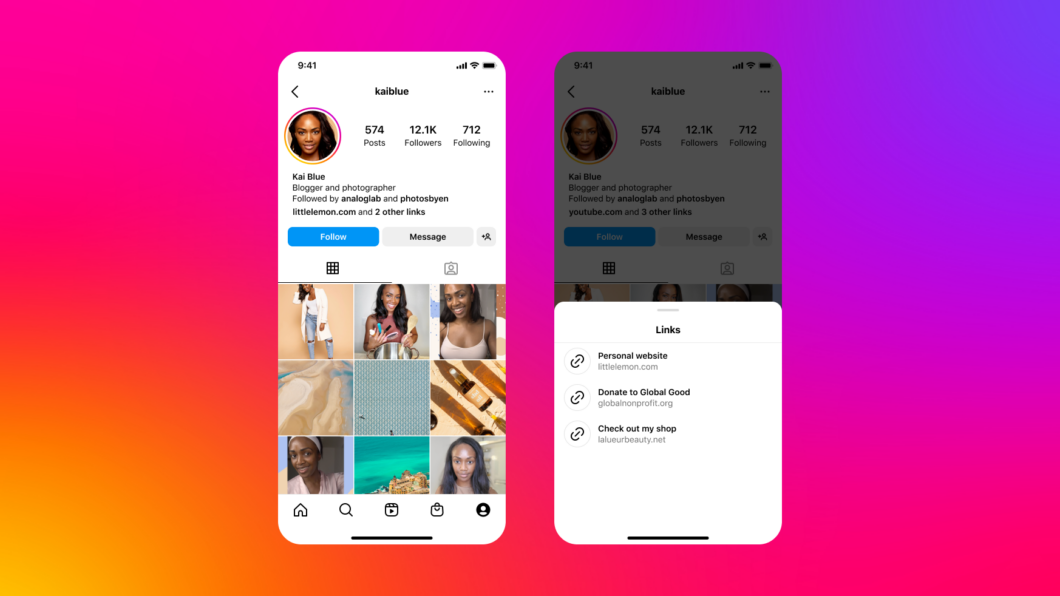 The change was announced this Tuesday (18) by Mark Zuckerberg, CEO of Meta, on his broadcast channel on the app. According to the executive, this was probably one of the most requested features in the history of the application.
With the new tool, just go to your Instagram profile, open the edit option and tap on the "Links" menu item. There, you can add a name and URL for each of the desired links and reorder them according to your preference.
In the profile, the first link will appear highlighted, followed by "X more". In Portuguese, the translation is not very good, and "X other person(s)" appears, probably reusing the text of the likes.
When tapping on this area, a list of links appears at the bottom of the interface, in a very cute and organized way.
Linktree grew in the gap left by Instagram
As Instagram had a limit of only one link, the solution was to use an external service, such as Linktree. The platform allows you to create a page with different titles and addresses. Then, just put this link in the bio and centralize all the connections there.
Linktree pages even seem to serve as an inspiration for what Instagram itself has done now.
The tool was so successful that the company raised US$ 45 million in investments in 2021.
And the company has ways to make money: the basic plan is free, but there are packages that cost up to R$ 85 per month, with link scheduling, contact forms, affiliate program connections, traffic analysis and much more.
Now, with Instagram releasing more links, it remains to be seen whether Linktree will continue to be successful.