Sometimes, you find the image you need on the internet, but you have to make some small changes before using it, and it's always annoying to have to open another program just for that. O Edge will try to help: soon, the web browser Microsoft will have its own editor for small adjustments, in addition to more resources.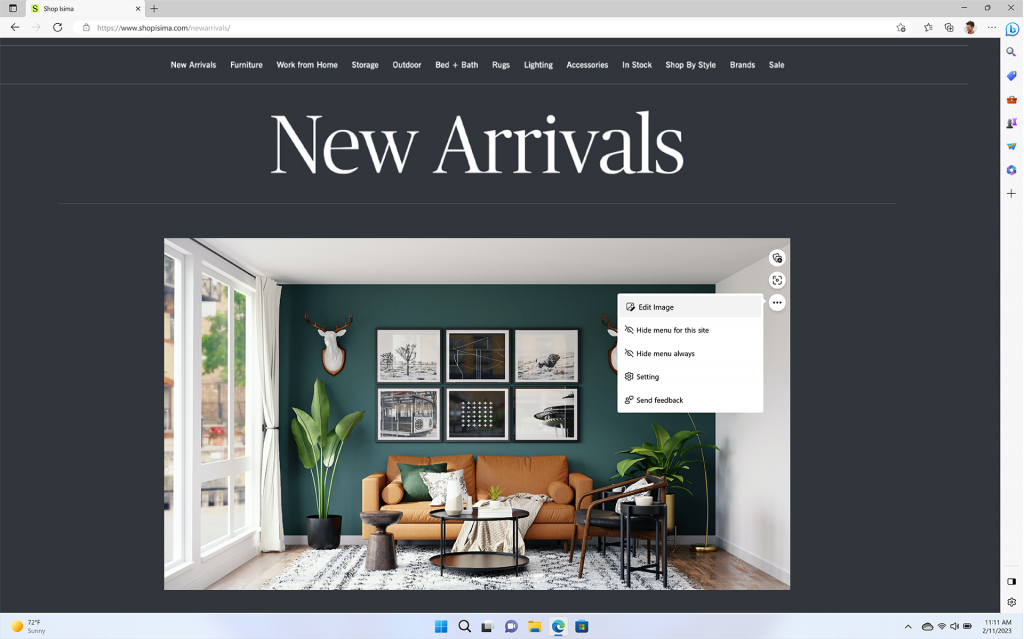 The announcement was made by the company this Thursday (6), in a blog post bringing together Edge news in April 2023. The highlight is due to the image editor.
According to Microsoft, it will be possible to crop, apply filters and adjust lighting and color. This can all be done in the browser, before saving: just click on a button, which will appear every time the mouse cursor stops over an image.
Over here, the tool already works in version 112 of Edge for Mac, but the shortcut still doesn't appear. This is not such a big problem: just right-click and choose "Edit Image".
Edge will have image AI and Maximum Economy mode
This is not the only novelty of the Edge, however. The navigator will have a new efficiency mode, which will use less energy, which is very important for anyone who uses a notebook and stays away from the socket.
Now you can choose between balanced adjustments or maximum savings. The first option values ​​the quality of navigation. In the second, on the other hand, there may be some slowdowns and crashes. The feature is already present in version 112 of Edge for Mac.
And, of course, the latest technology: artificial intelligence. Edge's sidebar, which brings together several browser features, will gain a button dedicated to image generation. The user just types what he wants, and the browser takes care of the rest.
It is worth remembering that Edge also received integration with Bing Chat, which uses GPT to perform text tasks from commands in natural language.
Drop helps to transfer files
Microsoft also demonstrated Drop. With this tool, the user can transfer texts, links and even files from one device to another — just have Edge installed on both. It even works on Android and iOS.
Drop began testing in 2022 and has already been released to multiple users.
The company also returned to some features that are well known, such as Collections, vertical tabs and tab groups.
Edge Workspaces is coming
In addition to these announcements, Microsoft released on Wednesday (5) a preview of Edge Workspaces. The resource serves to share the navigation with other people, in real time.
The idea is not to have to send a bunch of links to your workgroup, for example, but to invite your colleagues to one of the spaces, where all open pages are updated in real time.
Attendees can even browse freely — it's not like screen sharing.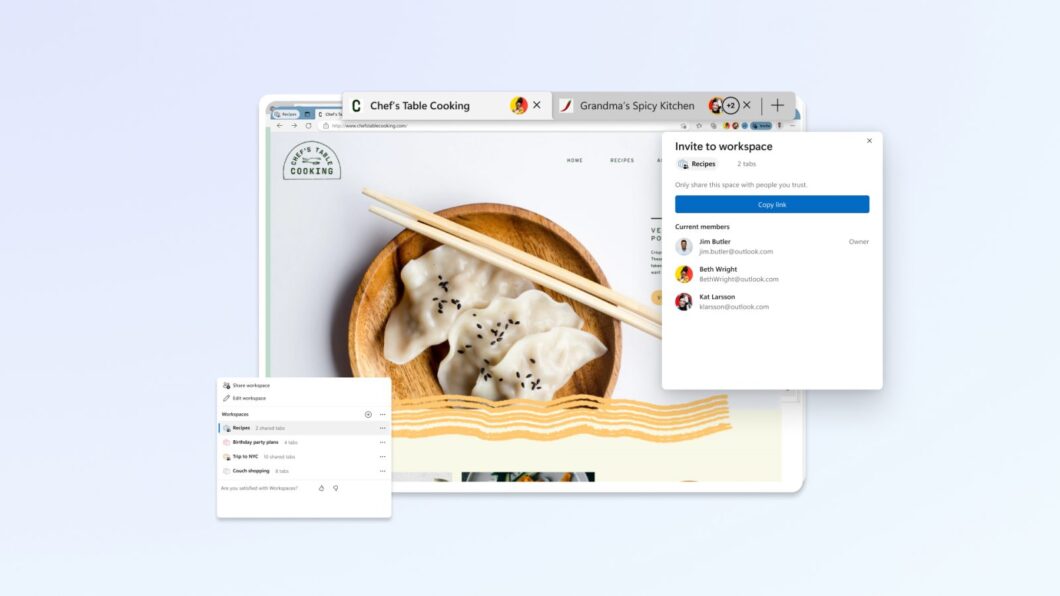 For now, Workspaces will be available to a limited number of users. Each will receive five invitations each.