Imagine the situation: you bought a travel package with Hurb, but upon arriving at the hotel, he was prevented from using the reservation. It is what is tormenting many guests, who are not being accepted by the hotels for lack of payment from the travel operator.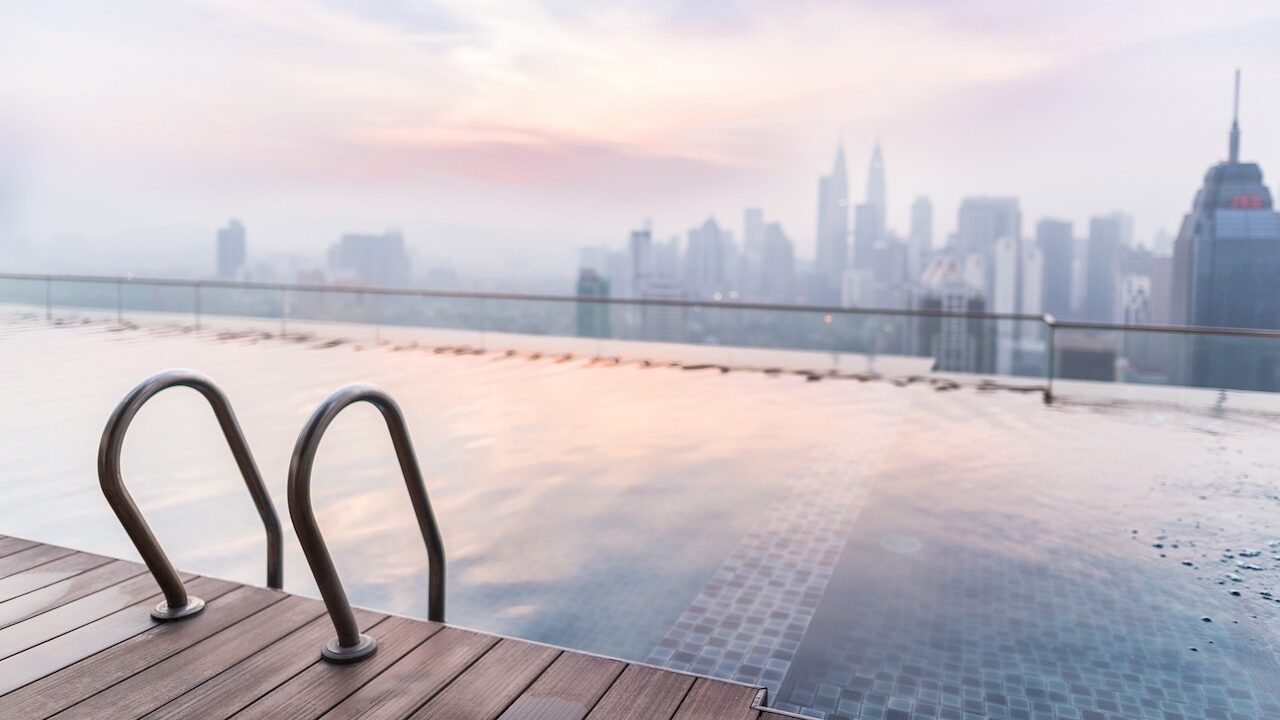 Several hotels began to warn through social networks that they will not accept Hurb reservations. It is the case of Pousada Porto Amazônia It is Pousada Porto de Amigos Beachfrom Porto de Galinhas (PE): the establishments published on Instagram that all reservations with the agency from April 11, 2023 onwards were canceled due to non-payment.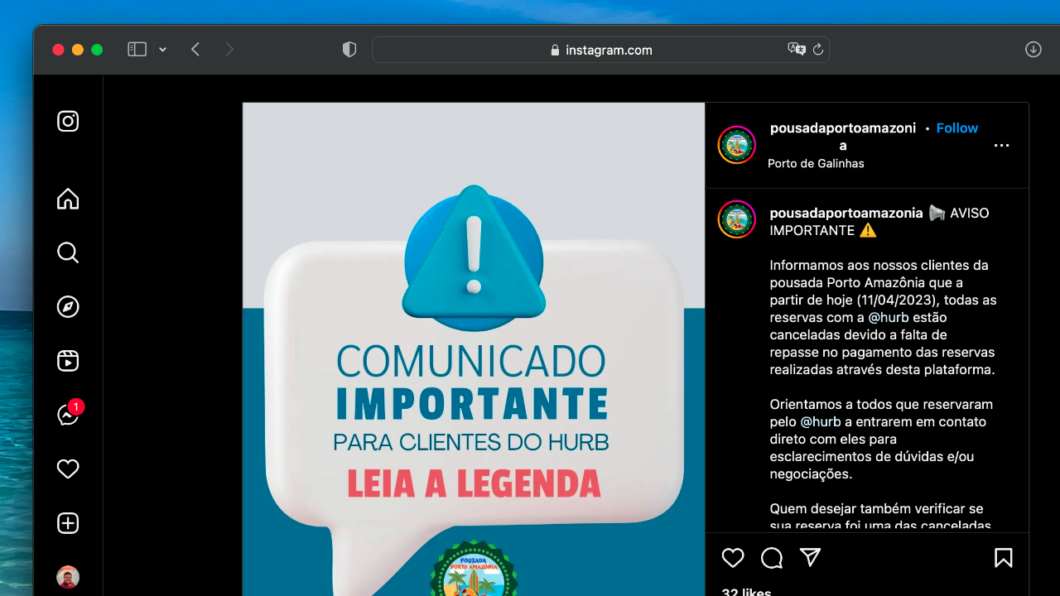 O NovoHotell, from Recife (PE), also published that it was affected by Hurb's default. They say the tour operator does not return contacts, ignores emails and does not answer calls.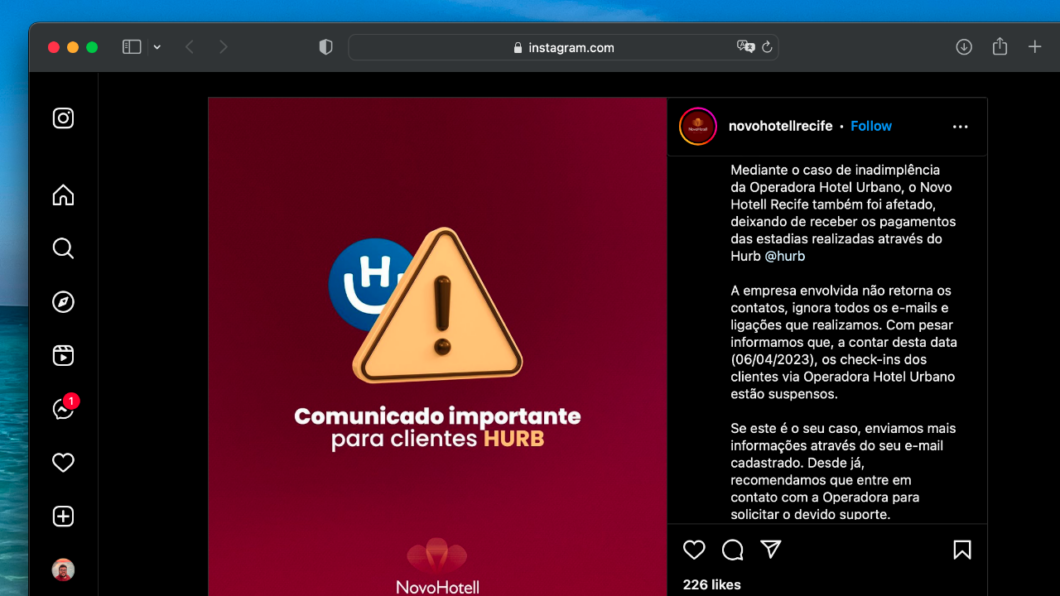 A Pousada Boulevardfrom Cabo Frio (RJ), says that he has been trying to get around the imbroglio with Hurb since the beginning of the year, but the company started to ignore contacts and stopped responding to calls and emails.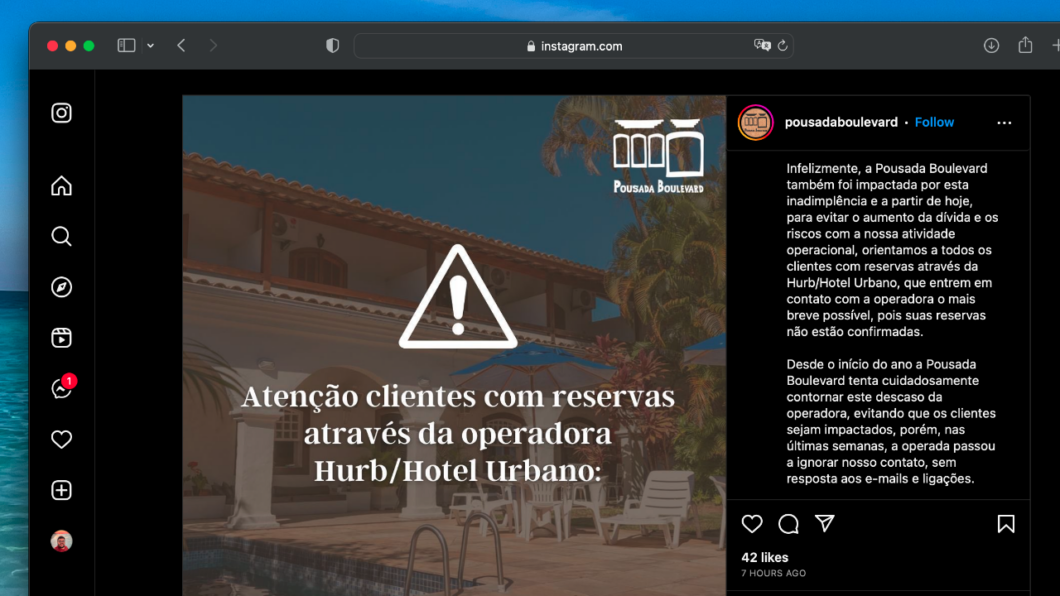 Hurb recognizes problems and says he has put an action plan in place
O Technoblog went to Hurb to clarify the problems. The company confesses that "this is not the first time that the company faces macroeconomic unforeseen events that impact the operation of the services provided".
We questioned what the operator has been doing to solve the communication problems alleged by the hotels. Hurb states that "it puts into practice an action plan developed specifically for this situation, which will be carried out individually with each hotel chain partner".
The operator did not respond if there is any forecast for payment to hotels and reestablishment of daily rates. Regarding impacted travelers, Hurb claims to maintain a customer service sector that operates 24 hours a day to "resolve all doubts or help with any unforeseen events"
Hurb CEO admits guilt, but says it won't be the last time
Hurb also sent an audio message authored by the company's CEO, João Ricardo Mendes. The executive claims that it is the third time in 14 years with the company that there have been macroeconomic unforeseen events, and that the recent episode has to do with the collapse of Silicon Valley Bank and the collapse of Americanas:
"For the third time, in 14 years with the company, we had some macroeconomic unforeseen events that impacted the operation, which were basically the bankruptcy of Silicon Vale Bank and the default that Americanas gave to the big banks. Several banks stopped the anticipation.

The company had almost BRL 1 billion in cash — to be more exact, BRL 800 million in cash. Only that we share, to follow our proposal to make people travel. (…) So part of the cash flow depends on anticipation."
The executive admits Hurb's guilt in the episode:
"(…) In this case it was a macroeconomic condition, but i consider it our fault. We could have anticipated this, and anticipated it with a part in receivables, we could have done several things."
Despite this, Mendes claims that it is "okay" that mistakes will happen:
"If we stop making mistakes, it's because we stopped growing. So every time you try something new to grow, you're doing it for the first time and every time you do something for the first time, you're going to fail, unless you're a magician. So we arbitrate in an industry to charge cheaper, to make people travel, and many times we will make mistakes. What's ok, okay?
The CEO also claims that mistakes like this will happen again:
The point is that it will happen again, and if it doesn't, that's where the problem lies.. (…) While we are trying to create a strategy, a cohesive vision for the company, we have to start with what amazing, easy things we have to offer the customer in addition to price, where we can take the customer.

What can we do to make the international travel experience feasible for 150, 180 million Brazilians and not for 3 million? That's what I think every day every single day so I don't want to take 3 million people. We already took it. Now I want to take 10 million.

(…) Then, I think mistakes will be made, some people will be upsetsome people won't know what they're talking about, but I think it's much better than some things happen other companies, which claim to be error-proof and claim to be one trick pony" (English expression that refers to something or someone good at just one thing).
Finally, the CEO states that he considers the problem to be "resolved" – even with hotels still warning about Hurb's lack of payment:
(…) This problem I consider already solved, and let the next one come. Now to say that we will no longer make a mistake? Putz, forget it, we're going to commit a lot. (…)