Electric scooters rented by app did not work in São Paulo (and in other cities). But will "tuk-tuks" succeed? We will know soon: on the 13th, the Cricket Mobility started operating in São Paulo with these vehicles, in an electric version. They can be more practical options than Uber and 99 for short distances.
Tuk-tuks are popular in countries like China, Philippines and India. These vehicles consist of tricycles developed or adapted to transport passengers, but there are also specific versions for cargo transport.
At Grilo Mobilidade, tuk-tuks are called… Grilos. The startup's entire fleet is 100% electric and has an average range of 80 km. The top speed reaches 50 km/h. Each run or trip is conveniently called a "jump" by the company.
The most interesting part is that the "Grilos" have a completely closed cabin, with locks and electric windows. The tricycles also follow the safety requirements of Brazilian legislation, such as the availability of seat belts. These features are often lacking in vehicles operating in Asia.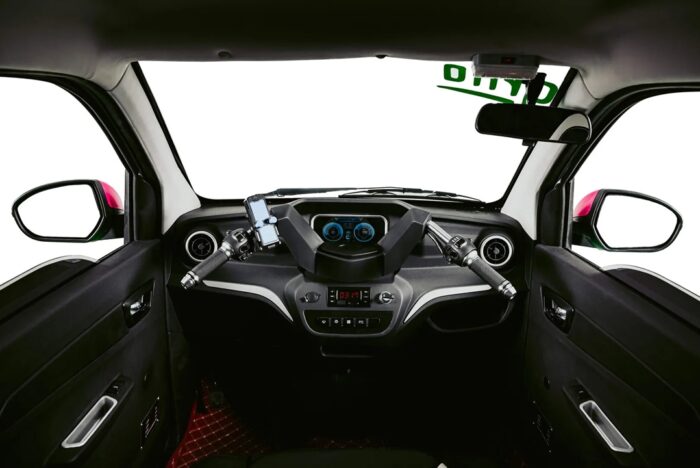 How to order a Cricket?
By app. There are versions for android It is iphone. After registering for the service, just indicate origin and destination, as in other transport applications.
The fare value is calculated on the spot, based on parameters such as the distance to be travelled. The minimum amount is BRL 4.89. At least for now, payment is made via credit card only.
Each vehicle carries up to two passengers in addition to the driver. It is not possible to carry children on your lap. Animals can be taken, but they must occupy one of the passenger seats if they are large.
In addition to transporting people, trips (or "jumps") can be requested to send packages weighing up to 10 kg and worth up to R$500.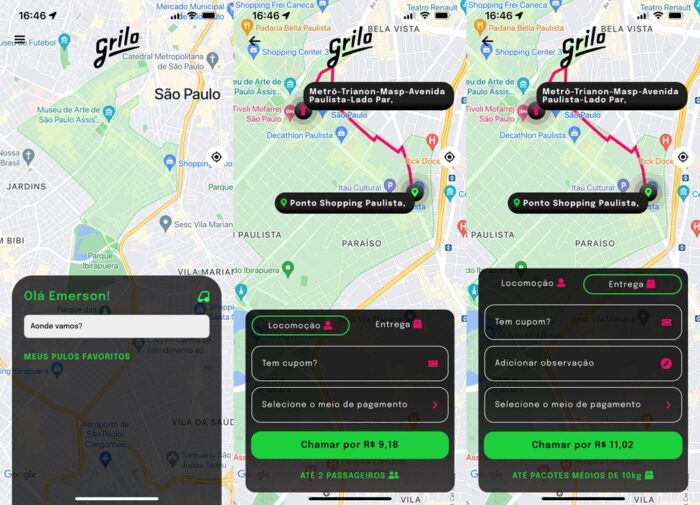 There are geographic limitations
In this initial phase, Grilo only covers the surroundings of Avenida Paulista, going from Rua da Consolação to the vicinity of Avenida 23 de Maio. The goal is to serve small displacements, with a distance of up to 6 km from the point of origin.
There are also opening hours:
Monday to Saturday: from 6:00 to 23:00
Sundays and holidays: from 9:00 to 20:00
In Porto Alegre (RS), where the service emerged in 2019, Grilo covers the historic center region.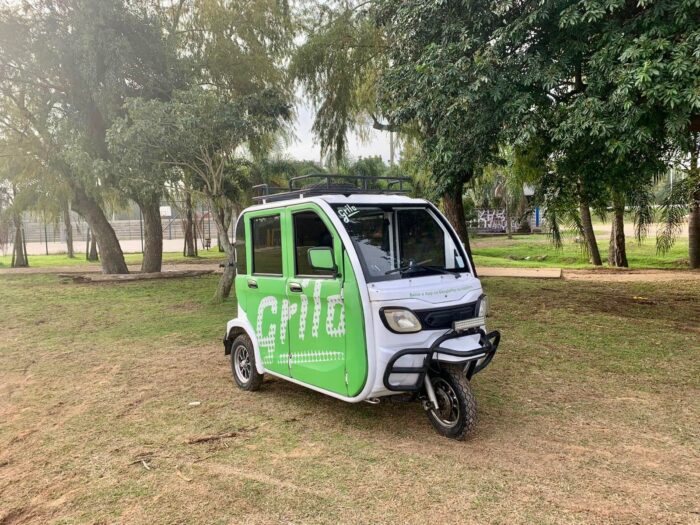 For those who want to be a driver
Unlike Uber and 99, Grilo only operates with its own fleet. However, interested parties may register on the platform to be a tricycle driver. It is necessary to have CNH in category A or AB, as well as to be MEI (individual microentrepreneur).
Those approved undergo training to drive the vehicle. Grilo transfers around 60% of the value of each trip to the driver.
Competition for a spot can be fierce. This is because, in São Paulo, the operation is being carried out with only 20 vehicles in this initial phase.
With information: Forbes/Reuters.