Google released to Android Studio members the quarterly "market presence" table of Android versions. Version 11 of the mobile operating system, launched in 2020, remains in the lead, present in 23.5% of devices. Android 13, the most recent edition of the program, is installed on 12.1% of mobile devices — fifth place.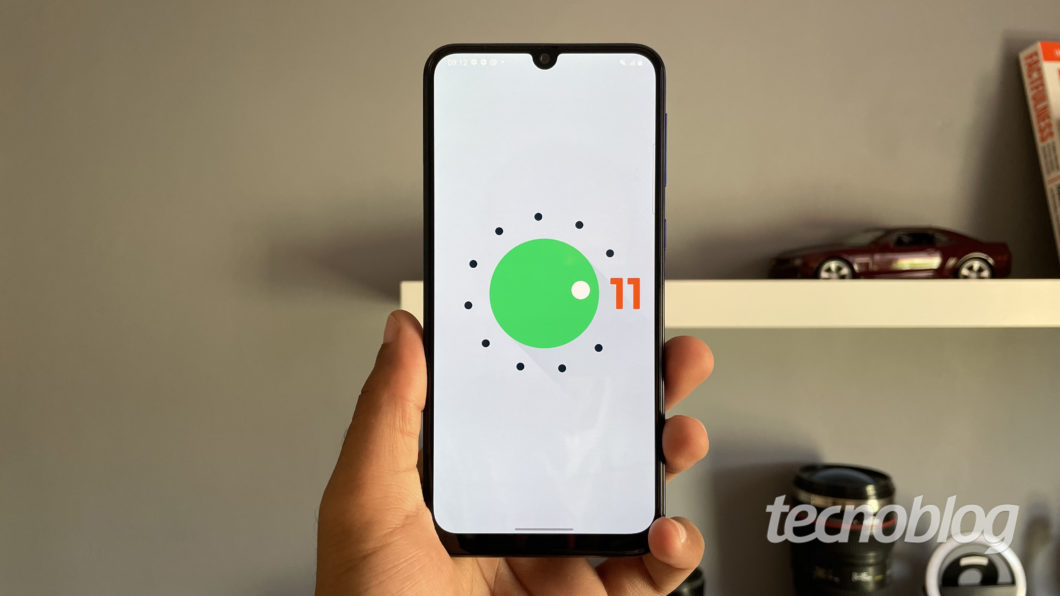 On the podium, we have Android 10 in second place (18.5%) and Android 12 closing the top-3 with 16.5%. Android 9 (Pie) has 12.3% — 4th place. The result of the 12th version of the operating system, released in 2021, shows that Android 13 (codenamed Tiramisu) is not so bad. What's more, this year started with 5% installs.
Android 14 arrives soon, but public should not care
In the beta schedule of Android 14, released by Google, the new version of its mobile operating system is expected to arrive after August. However, the reality of the moment shows that almost 50% of the Android audience is using an "old" OS. Taken together, editions 10 and 11 of the software are installed on 48% of devices.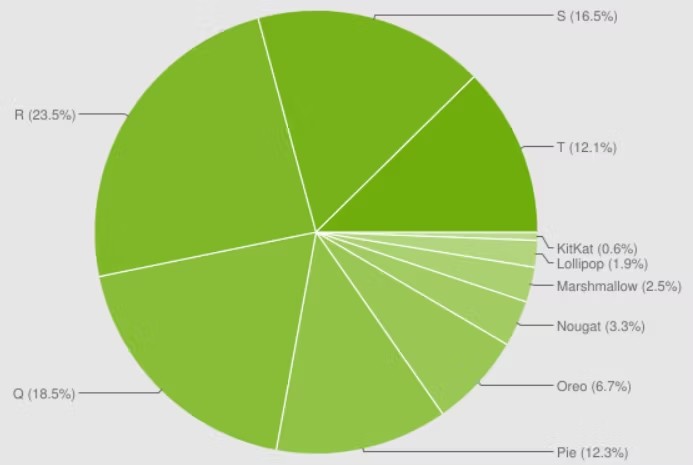 There are a few factors that explain why there is slow adoption for Android updates. One of them is that Google is not responsible for sending updates to all smartphones in the world. Each cell phone manufacturer sets its launch schedule — and the Pixels, Google's smartphones, are the first to receive it.
This brings some unpleasant cases, such as companies that promise support for "X" years, but the update takes time. Other manufacturers gradually launch their Android-based interfaces, here a practical example is Samsung, which releases the newest One UI first for the newest smartphones.
Public may not see value in updates
If Android 11 and 10 are still the most popular, the "public" factor cannot be left out. To make the update, it needs to be attractive. However, does the average user see value in upgrading something that's working well for something he doesn't know much about? Probably the answer is no. Let's face it, most resources are not used by the "average citizen".
As for the advanced user, he will take into account the stability of the operating system and the usefulness of new features. "Is Android having issues these first few weeks? Will it affect my battery? Have the tools I use been improved?" these are questions that the most tech-savvy consumer will ask before jumping from one OS to another — apart from that nothing prevents us from jumping from Android 11 to 13, for example.
Another important point is that the public may not be buying a new device, compatible with the latest updates. The Galaxy S10, for example, only received updates up to One UI 4.1, based on Android 12.
With information: XDA Developers