For those who need to hold a lot of online meetings and always end up distracted by a participant, Google Meet will help. Now, the platform will give the option to turn off the video of a specific person.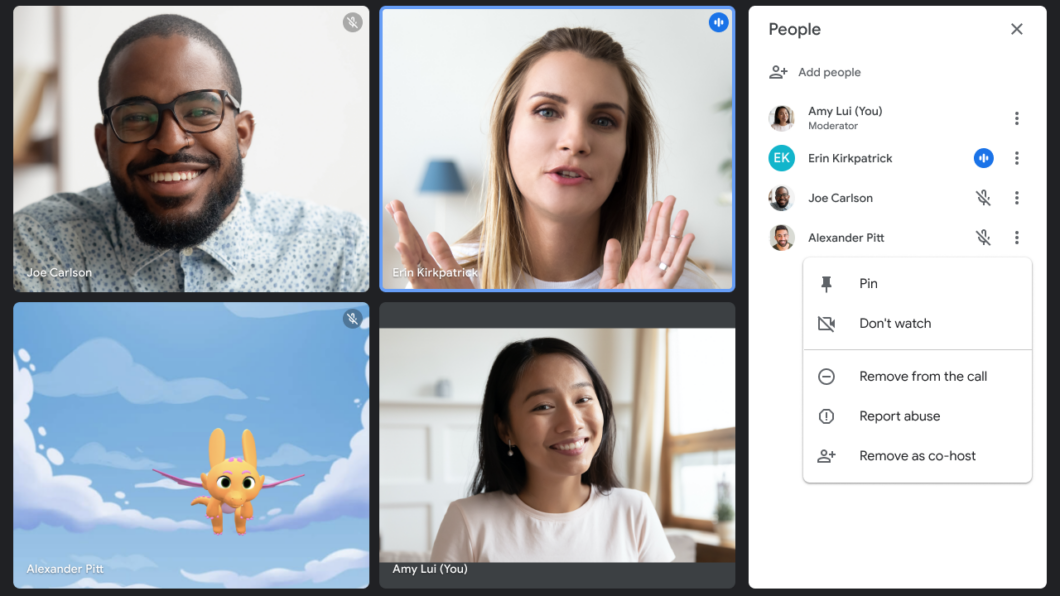 The new feature is in the list of people, in that sidebar on the right. When you touch the three dots next to a user's name, several options appear, such as pinning to the screen or removing from the call. There will also be the button to not see that person's camera.
Google explains that this only impacts your experience — all other users will continue to see that user's images. No one will be notified, so rest assured, you won't be embarrassed.
As comments the The Vergethis can be useful when a colleague has a very flashy background, or when he has a cat that loves to appear in front of the cameras.
I would never pass up the opportunity to see a cute kitten, but that's ok, I understand that there are people who prefer to concentrate.
Also new is the "Audio Only" mode. Available on the Meet mobile app, it doesn't show other participants' cameras, just presentations — a good way to save battery and data.
Google Meet has options against distractions
Until now, Google Meet had a more general option for this. In the video settings, the input resolution menu allows you to put the meeting in audio only mode, or one video at a time, which automatically displays only who is speaking.
These features are very useful when the internet is bad, or when your home's Wi-Fi is down and you need to route your cell phone's 4G.
There is also the alternative of changing the layout of the call to highlight who is speaking, leaving or not a sidebar with the other participants.
Video calls can be tiring
When the COVID-19 pandemic started and many people had their first experiences with remote work, online meetings became a source of stress.
It may not seem like it, but they are exhausting in their own way, due to some particularities.
Among them are excessive eye contact, having to look at your own image, being forced to remain almost immobile in front of a camera and receiving too many visual stimuli at the same time.
The new Google Meet feature seems designed for this last problem.
For other issues, you can take some measures to reduce fatigue, such as resizing apps to make the face more natural, minimizing the window with your own image and placing the camera further away to have more freedom of movement.