Smartwatches are great products for anyone who wants to take better care of their health or track their physical activity. The Galaxy Watch 5 is Samsung's latest model, and brings news like a temperature sensor and fast charging. If you are looking for such a device, now is a good time to buy. The 40 mm BT model costs BRL 1,079 on Amazon, its lowest historical price, and can be paid in up to 10 interest-free installments.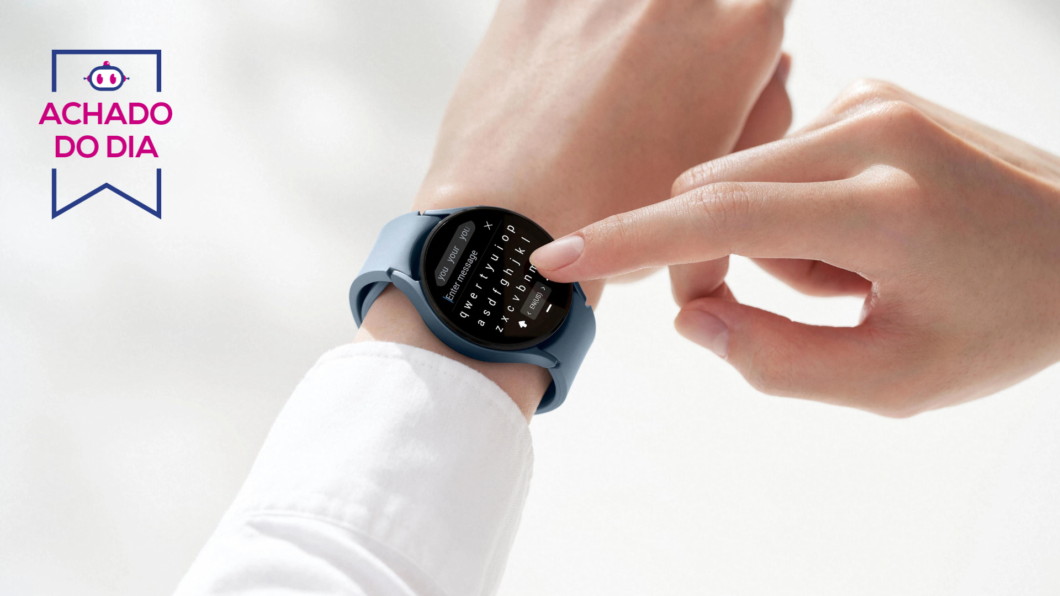 The smartwatch arrived in Brazil in August 2022, with a suggested price of R$ 2,199. Currently, Samsung sells the watch on its official website for R$ 1,649. However, you can get a better price at retail.
On Amazon, the 40 mm Galaxy Watch 5, in the BT version and graphite color, costs BRL 1,079. It is a discount of BRL 570 compared to the Samsung website, which represents more than 34%. In addition, it is the lowest historical price of the smartwatch, according to the monitoring of the Zoom comparator.
To facilitate payment, Amazon accepts installments of up to 10 interest-free installments.
Galaxy Watch 5 has Wear OS, fast charging and temperature sensor
The Galaxy Watch 5 has the classic design that enshrined Samsung's smart watch, with a circular screen, which can be turned on at all times.
The device runs the Wear OS system, developed in partnership with Google, which ensures good compatibility with apps. WhatsApp, for example, can already be tested in beta on the smartwatch.
A good news is the larger battery, capable of keeping the device running for 40 hours away from the socket.
The model also gained a 10 W charger, which takes about 30 minutes to go from 0% to 45% charge. That is, even if you run out of battery, in a short time, the watch is ready to use again.
In terms of health monitoring, the Galaxy Watch 5 comes with the BioActive Sensor, which is capable of bioimpedance body composition analysis.
Another highlight is the temperature sensor: in addition to replacing a thermometer, it manages to monitor the menstrual cycle.
Ethics Notice: When you click on an affiliate link, the price does not change for you and we receive a commission.