Still far from their launches, the top of the line Galaxy S25 and Snapdragon 8 Gen 4 for Galaxy are already the subject of speculation and rumors. The most recent, released by Tech Reve, one of the main hardware leakers, states that Samsung will manufacture the Snapdragon for Galaxy that will equip the top of the line of 2025. The information reinforces the idea that the South Korean will resume the segmentation of Snapdragon and Exynos for different markets.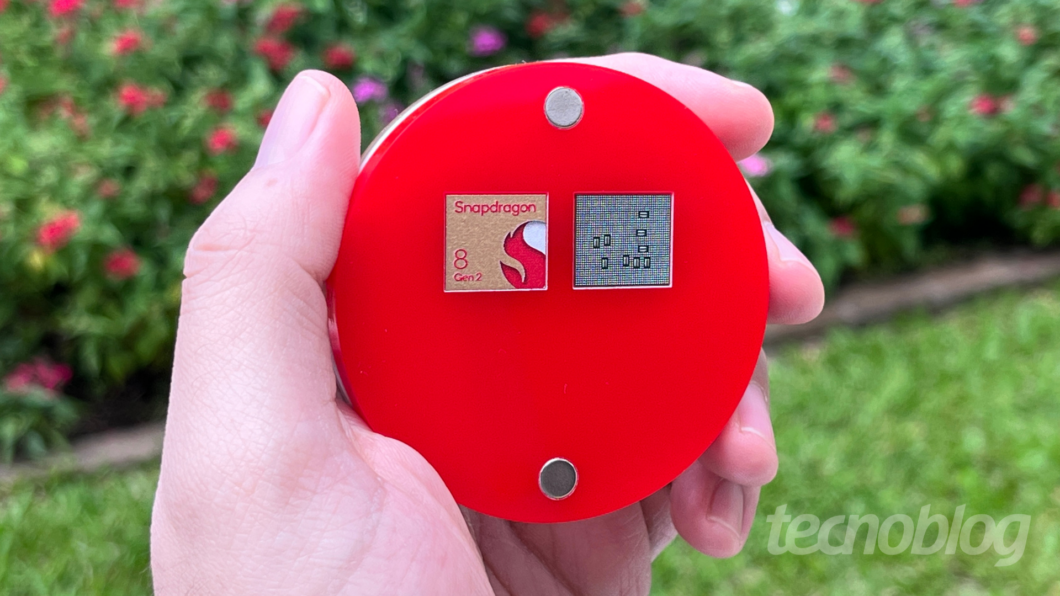 In his twitter, Tech Reve, which has a reliable history of success in rumors, published that Qualcomm will use Samsung's 3nm fabrication in the Snapdragon 8 Gen 4 for Galaxy, an exclusive line for the South Korean's top-of-the-line smartphones. The standard SD 8 Gen 4, sold to other manufacturers and without the "factory overclock", will continue to be produced at TSMC.
With the use of Snapdragon 8 Gen 4 for Galaxy, Samsung will continue the strategy of selling smartphones with an Exynos chip to some countries and Snapdragon to other markets – something that should start again next year, with the possible arrival of the Exynos 2400 for the Galaxy S24 . Other rumors suggest that Southeast Asia and a part of Asia will receive the top of the line with Exynos.
As the leaker explained, the Snapdragon 8 Gen 4 will use the 3GAP manufacturing process, a technology still under development by Samsung. The 2025 Exynos, whose name might be rephrased, will also use this 3nm node.
The Snapdragon 8 Gen 2 for Galaxy is produced in 4nm at TSMC factories, considered the best technology in this regard. The change to Samsung's process brings some fear to those who know and have experienced some of the problems with the Exynos line.
However, Samsung is expected to fix overheating and performance issues with its new manufacturing techniques. This is expected due to the fact that the company has suspended the launch of an Exynos for this year, using the time to "put the house in order" and improve its production.
With information: gizmochina It is SamMobile