Two more smartphones from Samsung received the OneUI 5.1. O Galaxy S21 FE and the A71 now feature the latest version of brand customization for Android.
One UI 5.1 does not appear in the Galaxy S21 FE changelog, but device owners have already commented on the Samsung official community about the update.
The same goes for the Galaxy A71: nothing in the official documentationbut reports show that the distribution of the update has already started.
The Galaxy S21 FE was released in January 2022, as a cheaper version of the 2021 Galaxy S21.
So far, it is the last Fan Edition, a line of devices with a simpler finish and lower price, but with most of the technical specifications of the top-of-the-line models.
As highlights, it has the Exynos 2100 processor — the same as the Galaxy S21 —, 120 Hz screen and triple camera with 3x optical zoom. The Galaxy S21 FE arrived with Android 12 and received Android 13 in December 2022.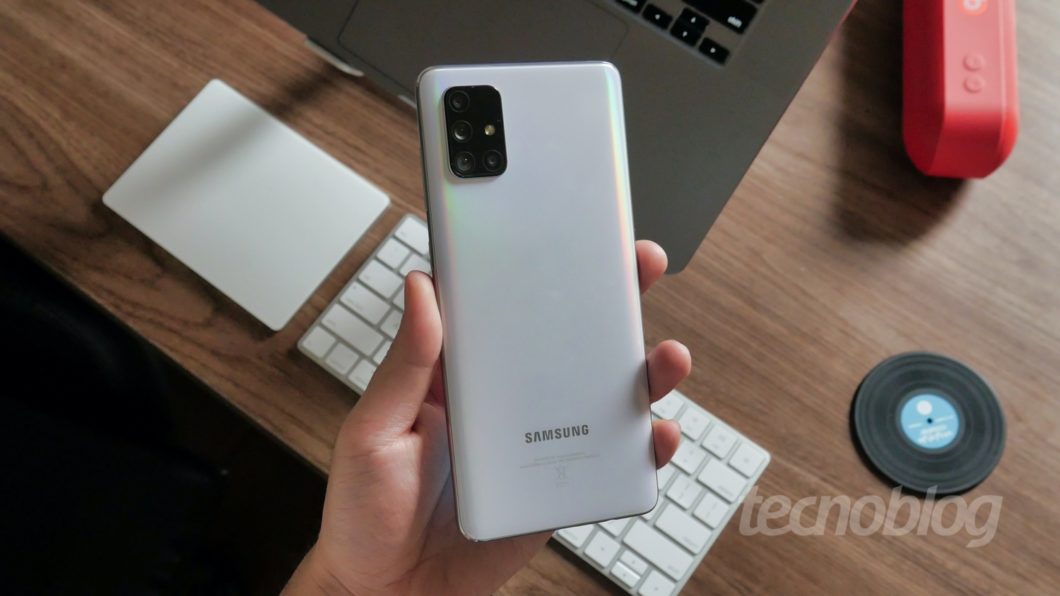 The Galaxy A71 is much older: it was launched there in January 2020. At the time, we highlighted the large battery with fast charging and the quadruple set of cameras – without optical zoom, unfortunately.
Launched with Android 10, the Galaxy A71 serves as a good example of Samsung's update policy: a device between the intermediate and the advanced that continues to receive system updates, more than three years after hitting the market. Android 13 arrived for the smartphone in January 2023.
One UI 5.1 has photo and customization features
One UI 5.1 is the evolution of One UI 5, which Samsung introduced with Android 13. It mainly brings camera and customization news. Among them, we highlight:
Different wallpapers for each of the focus modes (personal and work, for example).
Easier access to Expert RAW, which has gained a button in the Camera app's Advanced menu.
Family albums in the Gallery, which can be shared with family and friends.
Galaxy Buds and Galaxy Watch battery charge view.
Adjusting the hue of photos taken with the front camera.
How to update your Galaxy
Generally, updates are automatic. If you haven't received a notification, follow these steps:
Open settings.
Go to "Software Update".
Tap "Download and Install".