Featured
Free Fire and Money Heist will collaborate in another themed event
Between December 3 and 14, Free Fire players will be able to participate in the Final Episode: Saquear e Vazar, the second collaboration event of the Battle Royale with the series La Casa de Papel
Free Fire will collaborate again with the series La Casa de Papel to make a themed event within the Battle Royale. From December 3rd to 14th, players will be able to participate in the Final Episode: Loot & Leak to complete missions and earn exclusive items such as show character skins.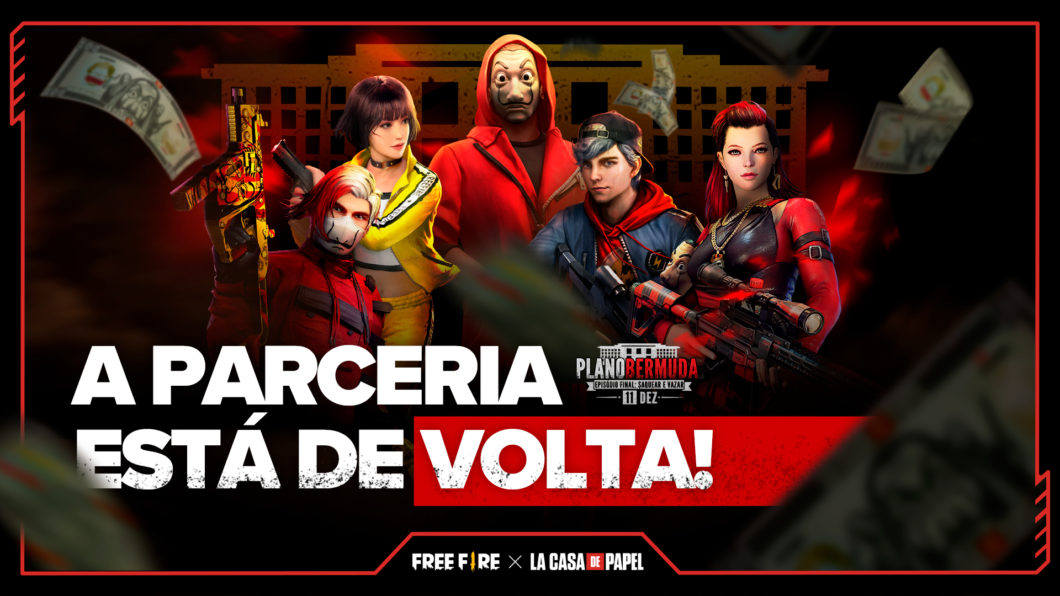 The La Casa de Papel event in Free Fire will coincide with the premiere of the second part of the series' fifth season, which debuts on Netflix also on December 3rd. That way, players will have the chance to watch the last three episodes of the show and continue the Battle Royale experience.
La Casa de Papel event will have new game mode
During the period of Final Episode: Loot and Leak, it will be possible to enter a limited game mode on the Bermuda map to help the Professor locate a gold cargo and save the Free Fire Squad, which was captured during an assault.
To complete the challenges, just follow the Professor's instructions in the game. If you wish, you can also equip the characters' red jumpsuit skins from La Casa de Papel to further enhance the immersion during the event.
The Final Episode: Loot and Leak will be available in both the original version of Free Fire and Free Fire MAX . Other information will be released in the coming days. Garena also published a special video with details about the event.
Free Fire and Free Fire MAX can be downloaded for free on Android phones (via Google Play Store) and iPhone (via iOS App Store). Garena's Battle Royale brings together up to 100 players in quick matches, in which the last survivor emerges as the big winner and takes the "Booyah!".
With information: Dot Esports .