Due to numerous requests from copyright holders, Google has started to remove the official European Union website from search results on the continent. A recurrent piracy problem has been plaguing the entity's page, in which scammers are exploiting the portal's weaknesses. They use publicly available tools to share files and advertise illegal versions of content.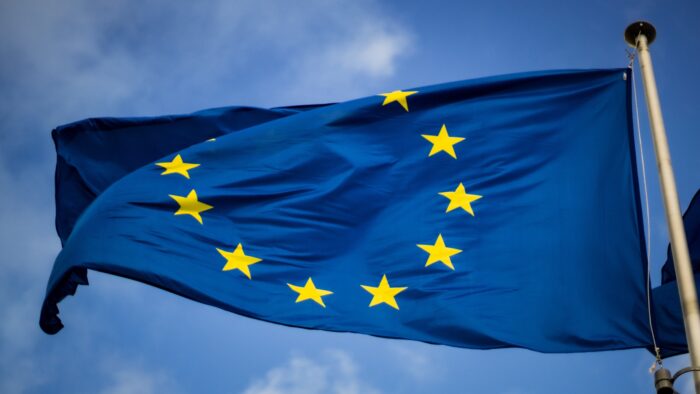 The scheme has already given the European Union a headache for some time. The institution's official portal allows users to publicly upload PDF files, almost always related to scientific research.
From then on, criminals use this loophole to promote sites with pirated movies and series, but in fact what they want is to infect unsuspecting computers with different types of malware.
Platforms such as the European Union Observatory on Nanomaterials (EUON) and the European Community of Adult Education Professionals (EPALE) are some of the affected portals.
According to TorrentFreak, thousands of malicious PDF files were found. They use keywords that include blockbuster movie titles and popular pirate site names such as 123movies It is fmovies. As soon as the person reads the ad and clicks on the available link, he is forwarded to a page full of viruses and the like.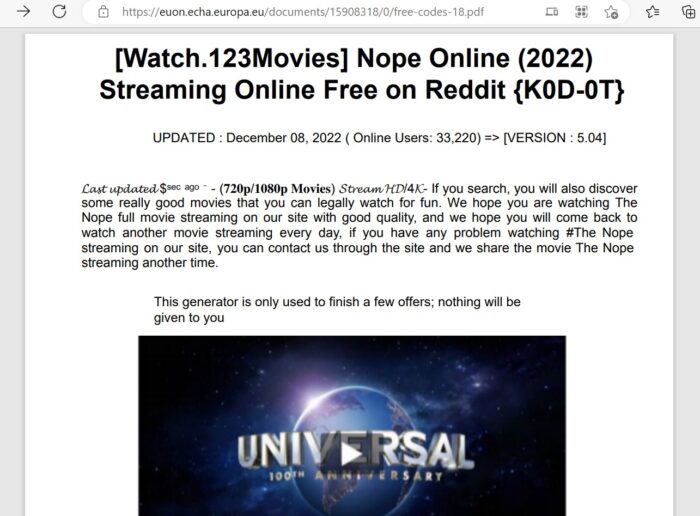 Scams gain prominence in searches, but Google is removing
The truth is, scammers have nailed it when it comes to search engine optimization (or SEO). With their forays through the European Union platform, they managed to stand out on portals such as Google and Microsoft's Bing.
For example: if a person searches for a movie in the Europe region with words like "watch movie online for free" (but preferably in English), there is a high chance that one of the pirated sites will appear at the top of the list.
One of the reasons this is working so well is that criminals use a page that many consider to be authoritative, making it easier for search engines to suggest them.
On the other hand, Google received several notices of violation by the DMCA, American legislation that deals with copyright on the Internet. Because of this, the internet giant removed several mentions of the European Union portal from search results.
Entity responded
After the many complaints, a spokesperson for the European Union released a statement on the matter:
We have identified the source of the incident. Platform stakeholders have already taken the necessary steps, such as removing suspicious files and blocking further upload attempts. We are closely monitoring the situation and continue to check websites for suspicious files. We cannot comment further on the ongoing investigations.
With information: TorrentFreak.