Straight from Las Vegas — Two years after its launch, the Apex platform continues to grow. This Monday (10), Dell announced new tools for companies, which will be sold on an as-a-Service basis. Among the innovations are technologies from Microsoft, Amazon Web Services, Red Hat and VMware.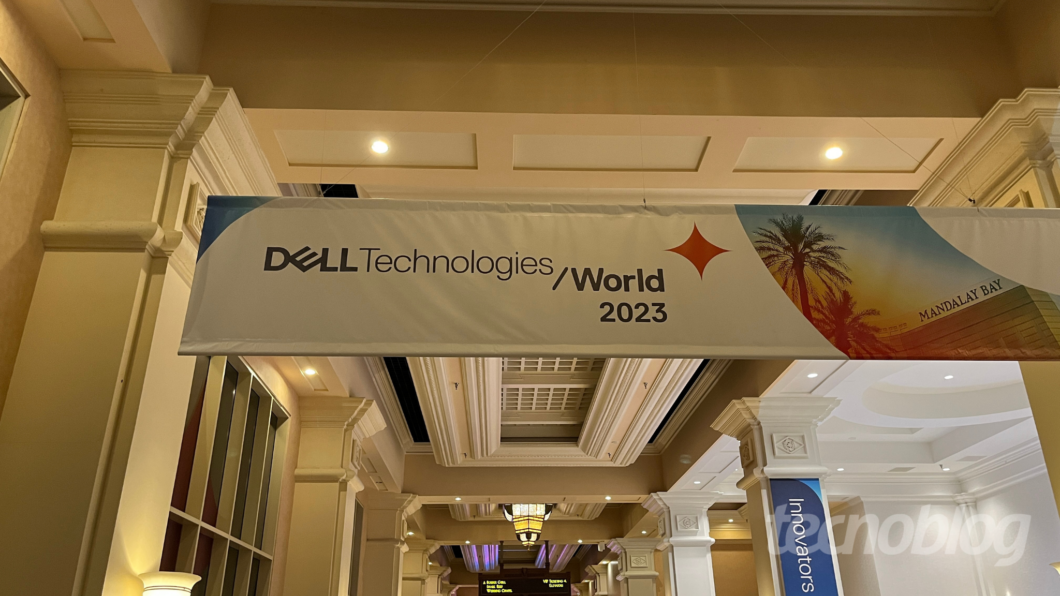 One of the new services introduced on day one of Dell Technologies World 2023 is Apex Cloud Platforms. It integrates Dell infrastructure, software and cloud so that the same model used in the cloud can also be adopted in on-premise environments (in the organizations themselves) or edge (in the customers' devices).
There are three "flavors" of Cloud Platform, so to speak: Microsoft Azure, Red Hat OpenShift and VMware.
The Azure version uses software integrations developed by Microsoft and Dell, helping to make the platform more efficient to use.
The platform with Red Hat OpenShift offers containers and virtual machines, as well as broad support for GPUs, which is essential for artificial intelligence, machine learning and data analysis.
Finally, the option with VMware promises to facilitate the management of virtual machines, in addition to creating layers of security.
Apex Cloud Platforms will be available globally in the second half of 2023.
Dell Launches Storage in Azure and AWS
Dell also announced storage solutions using public clouds.
The idea is that companies that already use Dell solutions can take advantage of public clouds, such as data analysis and artificial intelligence, without having to retrain employees or adapt systems.
Apex Block Storage offers block storage on Amazon's AWS and Microsoft's Azure. Apex File Storage is for files, only on AWS.
Solutions using AWS are now available globally. The option with Azure arrives in the second half of 2023.
Dell already offered a product in this field. Called Apex Protection Storage for Public Cloudit protects data stored in AWS, Azure, Google Cloud and Alibaba Cloud.
PCs and Servers as-a-Service
The Apex platform also has innovations for computers and servers, which will also be offered as services.
Apex Compute provides compute resources for companies to employ whatever operating systems or platforms they choose.
Apex PC-as-a-Service (PCaaS) offers Dell machines, plus software and other services, in packages ranging from one to five years.
The company says that customers who adopted the solution began to spend less on support and help desk, in addition to speeding up the adaptation of new employees.
Both products are currently only available in North America, Europe and the Asia Pacific region.
Giovanni Santa Rosa traveled to Las Vegas at the invitation of Dell.