For those looking to use OpenAI's artificial intelligence in everyday documents and presentations, GPT Workspace can be an option. The program offers two extensions: one for Gmail and another for Docs, Sheets and Slides. So you can access ChatGPT directly from the apps, without having to open a new browser tab.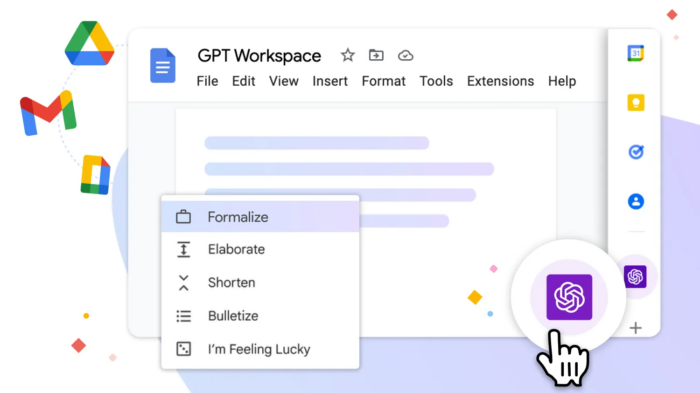 The novelty was created by the company Qualtir and is already available. With GPT Workspace, you can generate different documents from a command, but also fix something already ready.
In Gmail, for example, you can ask the chatbot to write professional emails or create quick responses. If you want to use the robot in Slides, you can produce presentations complete with images and detailed descriptions. Already in Google Docs, ChatGPT can receive prompts to generate everything from speeches to blog posts.
GPT Workspace offers a free plan, but it limits the user to 10 commands per month. The premium model costs US$19 per month (close to R$95 in a direct conversion). According to the company, the extensions do not have access to the person's Google Drive information and files. By default, the data remains on Google's servers at all times.
On the other hand, the add-on needs the email address and name to identify the individual, as well as metadata such as date and file name.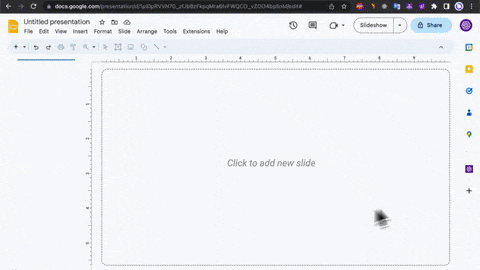 Bard is coming to Workspace, but it's not for everyone
In March 2023, Google announced that it was releasing its own artificial intelligence to be used in Gmail and Docs. However, the novelty only arrived in the United States and for business and educational accounts.
Like GPT Workspace, the search giant's robot helps create emails, transforming messages into something more direct or formal, for example. In Docs, it is possible to make commands for the AI ​​to write complete texts, with different styles.
However, the company's chatbot didn't get off to a great start. Sources claim that Google Bard is in need of humans to "guess" the answers, which increases the chances of offering errors to users.
Announced in February, Bard began shipping in March. It is very reminiscent of ChatGPT and Bing Chat, which uses the bot to answer people's queries. Until further notice, the search giant's AI is limited to a small number of individuals in the US and UK.
With information: GPT Workspace.