The developer and publisher of MacStories, Federico Viticci, announced that he is releasing an advanced shortcut to integrate ChatGPT into iPhone, iPad, Apple Watch and Mac operating systems. Called "S-GPT", the novelty promises to connect OpenAI's artificial intelligence with native features of Apple gadgets. This will allow the user to chat with the chatbot without having to open the platform page in a browser.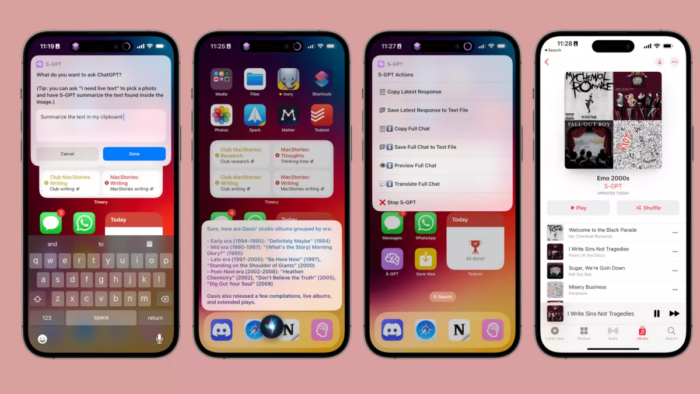 According to S-GPT page, the shortcut is for the user to ask questions to ChatGPT from a box on the device screen. Responses appear in an alert on the device, such as a notification. For now, it will only accept texts, but there is no limit to the size of the question.
To distance itself from other similar products, the developer highlighted the differentials of the novelty:
S-GPT uses the new chat API released by OpenAI, which is more cost-effective than the previous text completion API and can produce high-quality results. Most importantly, S-GPT supports conversational mode: as you chat with ChatGPT and ask follow-up questions in the same "session", S-GPT maintains the context of your previous questions and the series of responses from the ChatGPT. assistant. In fact, you can stop the shortcut at any time and export a complete log of an entire conversation as a single transcript.
In other words, Federico Viticci wanted to offer something more than "simple questions or requests for poems". He created a tool to be integrated with the native functionalities of Apple products.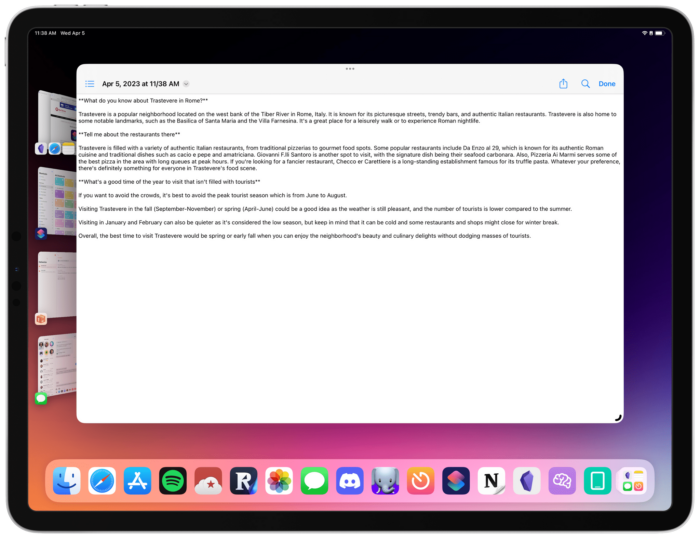 S-GPT requires OpenAI account
S-GPT (short for Shortcuts-GPT) is "free for any user" as the developer claims. However, it is necessary to have an OpenAI subscription with association to a "pay-as-you-go" payment plan, which is a system where you pay for a service before using it and you cannot use more than that. that you paid.
This need is due to the fact that the shortcut takes advantage of the artificial intelligence creator's developer API, which comes at a cost. It can connect to the 3.5 model of ChatGPT, and if the user has access to the 4.0 version, they will also be able to use it.
Some examples of what the new feature can do is respond to a command to create a playlist with specific artists. That way, he accesses the chatbot, which goes over the list of music tracks and asks you to name it. When you open Apple Music app or similar, sorted songs will be waiting for you.
With that, maybe Siri will have to worry about losing her rank.
With information: TechRadar.