The Federal Revenue of Bauru is organizing a new auction of seized goods. Among the hundreds of lots, there are products that can be purchased by individuals. The largest number of products are Xiaomi smartphones, including models from its subsidiaries Redmi and Poco.
The proposal period will open on the 10th of April, next Monday, at 8 am, and will close on the 25th, at 9 pm. The bidding session is scheduled to start at 10:00 am on April 26th. There are exclusive lots for legal entities (companies) and "mixed" lots, in which individuals can also participate.
Auction has a single iPhone and Xiaomi to spare
Almost always present at these auctions, Apple only "is present" in lot 120 — open to individuals. With an initial bid of BRL 3,000, the iPhone XR is accompanied by four Redmi Note 10 and a Mi 11 Lite.
Speaking of Xiaomi brands, from batch 80 to 133, open to individuals, there are Redmi, Poco and Xiaomi to give and sell. Lots 121 and 122, for example, have ten Redmi Note 8 Pro each. While from groups 123 to 125 there are ten Redmi Note 9 — all five sets with an initial bid of BRL 3,500. With that amount, whoever takes one of the lots can present their relatives with Redmi for a long time.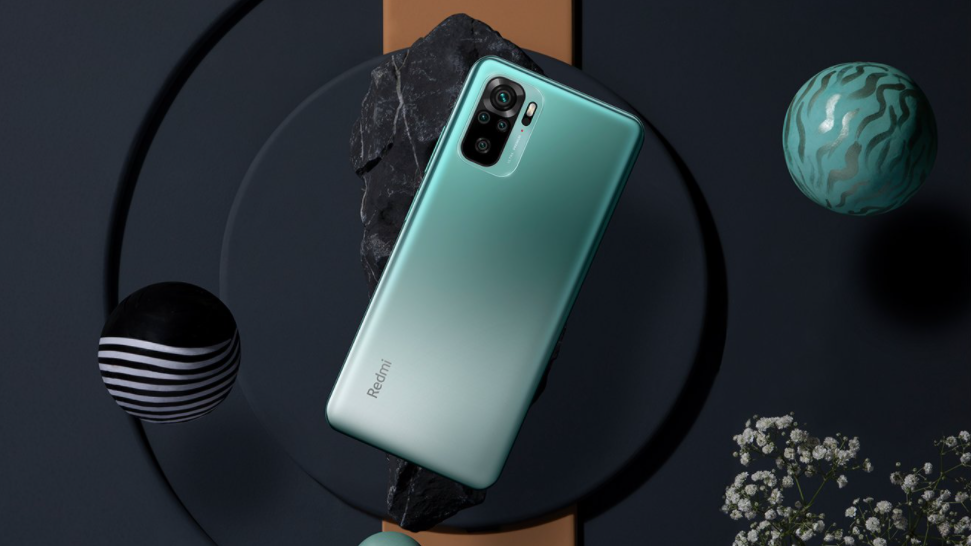 Lot 112 features two Galaxy A03s, the only Samsung products in the auction and available to individuals. The set also features three Poco X3 Pro, a Redmi AirDots 2 and four Poco M3.
Still in these absurd amounts, lot 16, with an initial bid of R$ 100,000, has 3,000 Raspberry Pi. Lot 40 has more than 100 smartwatches from different brands (Amazfit, Garmin and Xiaomi), three headphones (including one from JBL) and a multimedia kit. The starting bid for group 40 is BRL 40,000 and is only available to legal entities.
How to Participate in the Revenue Auction
Get a digital certificate (purchased separately);
Get an access code from e-CAC portal;
Please read the notice carefully, available at this link — reading the document is essential to know all the details of the auction;
On the same page, you can make proposals — also check where the product is stored.
Withdrawal of products: the Federal Revenue does not deliver the lots to the authors of the winning proposals. Responsibility for withdrawing the product is the sole responsibility of the winning bidder.. And be aware of the location of each batch. Despite being organized by the Federal Revenue Service in Bauru, some lots may be in other cities.
Highlights of the Revenue auction in Bauru
Batch
main items
starting bid
10
1x Redmi Note 8
1x Redmi Note 10S
1x Redmi Note 10 5G
1x Redmi 9A
1x Redmi 9T
BRL 2,000
18 and 19
8x Mi 11 Lite
BRL 2,000
42
8x Mi 11 Lite
BRL 3,500
43
8x Redmi 9A
BRL 1,800
44
2x Redmi 9
1x Poco X3 Pro
2x Poco F3
BRL 2,500
45
4x Little M3
BRL 1,500
46 to 48
6x Redmi 9A
BRL 1,200
49
5x Redmi 9i
1x Redmi 9
1x Redmi Note 8
BRL 2,000
50
4x Redmi Note 10S
2x Redmi Note 10 Pro Max
BRL 2,300
51
7x Mi 11 Lite
BRL 3,500
52 to 54
6x Redmi Note 9
BRL 1,800
55
4x Mi 10T Pro
2x Poco F3
BRL 3,000
56
5x Little M3
1x Poco X3
BRL 2,500
57
6x Mi 11 Lite
BRL 3,000
58
5x Redmi Note 10
3x Mi 11 Lite
BRL 3,000
59 and 60
2x Poco X3
2x Poco X3 Pro
BRL 2,300
61
2x Little unspecified
2x Poco X3 Pro
BRL 2,200
62
7x Poco X3
BRL 2,800
63
8x Poco X3
BRL 2,800
64
1x Poco X3
5x Little M3
BRL 2,800
65 and 66
6x Little M3
BRL 2,800
67
7x Little M3
BRL 2,800
68
1x Redmi 10S
2x Redmi 9T
3x Redmi 9i
1x Redmi 10A
BRL 3,200
69
8x Redmi 10S
1x Redmi Note 11 Pro
BRL 3,200
70
9x Redmi Note 8
BRL 3,200
71
2x Redmi 9i
3x Redmi Note 8 Pro
BRL 2,200
72
2x Redmi Note 10
8x Redmi 9
BRL 3,500
73
8x Redmi Note 9S
BRL 2,200
74
1x Redmi 9
3x Redmi Note 9
2x Redmi Note 9 Pro
1x Pendrive 32GB
BRL 2,800
75
9x Redmi Note 9S
BRL 2,800
76
4x Redmi Note 9S
3x Redmi Note 9
BRL 2,200
77 to 79
9x Redmi Note 9
BRL 2,800
80
10x Redmi Note 9
BRL 2,800
81
2x Redmi Note 9
4x Redmi 9
BRL 2,200
82
8x Redmi 9
BRL 2,800
83
5x Redmi 9
4x Redmi Note 8
BRL 2,800
84
2x Redmi Note 8
6x Redmi Note 10
BRL 3,000
85
2x Redmi Note 10
1x Redmi Note 9
4x Redmi 9T
BRL 3,000
86
3x Redmi 9T
1x Redmi 9
4x Redmi Note 8
BRL 2,800
87
6x Redmi Note 8
2x Poco X3 NFC
BRL 2,800
88
3x Redmi 9
3x Redmi Note 8
BRL 2,500
89
1x Redmi Note 9
8x Redmi 9i
BRL 3,200
90
8x Redmi 9i
BRL 3,200
91
6x Redmi 9i
BRL 3,000
92
1x Redmi 9i
1x Redmi Note 10
1x Poco X3 NFC
1x Redmi 9
2x Redmi Note 8
1x Redmi Note 9
BRL 3,200
93
2x Cat B26
1x Redmi Note 10S
4x Redmi Note 10
BRL 3,000
94
5x Redmi Note 10
2x Realme 7
BRL 3,200
95
2x Redmi Note 10
5x Redmi Note 9
BRL 3,200
96 to 98
8x Redmi 9
BRL 2,800
99
9x Redmi 9
BRL 2,800
100
2x Redmi Note 9
4x Poco X3 NFC
BRL 3,000
101
4x Redmi Note 10
4x Redmi 9T
BRL 2,500
102
4x Redmi 9T
1x Little M3
4x Poco X3 Pro
BRL 2,500
103
2x Little M3
4x Poco X3 Pro
BRL 3,200
104
8x Poco X3 Pro
BRL 3,200
105
4x Poco X3 Pro
4x Little M3
BRL 3,500
106
4x Poco X3 Pro
4x Redmi Note 9
BRL 3,500
107
7x Redmi Note 9
BRL 3,500
108
6x Redmi Note 10
BRL 2,800
109
3x Redmi Note 10
2x Redmi 9
1x TP-Link Deco M5
BRL 2,000
110
5x Redmi Note 9
BRL 3,000
111
1x Poco X3 Pro
2x Redmi 9i
1x Redmi 9T
BRL 3,000
112
3x Poco X3 Pro
2x Galaxy A03s
1x Redmi AirDots 2
4x Little M3
BRL 1,500
113
7x Redmi Note 9S
BRL 2,800
114
7x Redmi Note 8
BRL 2,500
115
2x Redmi Note 9S
4x Redmi Note 8
BRL 2,200
116
2x Redmi 9A
2x Redmi Note 9
2x Little M3
BRL 2,200
117
1x Poco X3
2x Redmi Note 10S
3x Redmi Note 10
BRL 2,000
118
6x Redmi Note 8
6x Redmi Note 10
BRL 3,800
119
8x Redmi Note 8 Pro
BRL 3,000
120
1x Mi 11 Lite
4x Redmi Note 10
1x iPhone Xr
BRL 3,000
121 and 122
10x Redmi Note 8 Pro
BRL 3,500
123 to 125
10x Redmi Note 9
BRL 3,500
126
9x Redmi Note 9
BRL 3,000
127 to 129
10x Redmi Note 9
BRL 3,000
130
8x Redmi Note 9S
BRL 2,800
131 to 133
8x Poco X3
BRL 2,800
135
6x Redmi Note 8 Pro
BRL 1,500
136
5x Redmi Note 8 Pro
BRL 1,500
137
3x Redmi Note 7
1x Redmi 7
BRL 500
138
2x Redmi 6
2x Redmi 6A
2x Xiaomi MiPlay
BRL 500
139
1x Redmi Note 9S
5x Redmi Note 9
BRL 2,000
140 and 141
8x Redmi Note 8 Pro
BRL 2,000
142
2x Redmi Note 11S
3x Redmi Note 11
1x JBL PartyBox On-The-Go
BRL 3,000
143
8x Redmi Note 8
BRL 3,000
145
5x Redmi Note 11
BRL 2,800
147
1x Techno Camon 18
1x Redmi 9A
1x Redmi Note 10S
BRL 1,200
148
9x Moto G60
BRL 2,800
149 and 150
8x Moto G60
BRL 2,800
151
7x Moto G60
BRL 2,500
152
3x Moto G60
4x Redmi Note 11
BRL 2,800
153 to 166
8x Redmi Note 11
BRL 3,500
167
8x Redmi Note 11
1x Moto G22
BRL 3,500
168 and 169
8x Redmi Note 11
BRL 3,500
170
9x Redmi Note 11
BRL 3,800