Microsoft has announced that it will add review summaries to its app store, the news here is that this will be done by artificial intelligence. In addition to the up to five-star ratings left by users, now we no longer need to read most reviews. Basically, the robot will take the main information from people's opinions and put it all together in a small text, which will be just below the famous notes.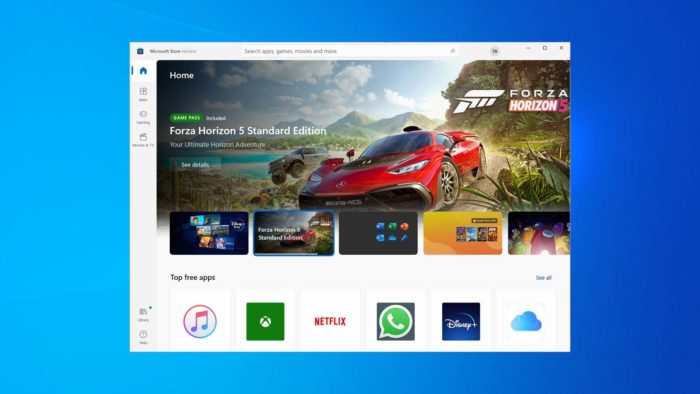 According to Microsoft, summaries made by AI will come up with phrases indicating the opinion of people who used the app. There will be a space indicating the amount of reviews used in the synopsis, which will have phrases such as "reviews suggest that the software in question is useful for increasing productivity…", for example.
On the other hand, the Redmond company did not go into details of how the information will be chosen. In addition, it will be necessary to protect yourself from the so-called "review bombs", made by people who just want to aggressively offend a product or a company.
It is also worth mentioning that the company announced a HUB focused on products with artificial intelligence in the digital store. Thus, Microsoft will highlight programs that use technology in one way or another to make life easier for the individual. This space was developed to help the user in his "journey through AI", in the words of the owner of Windows.
Artificial intelligence is Microsoft's new best friend
It's not surprising that the owner of Windows is trying to add artificial intelligence technology to everything she can. For example: during the Microsoft Build event on Tuesday (23), the company announced that Copilot will be the new virtual assistant for its operating system. With this, the brand will leave Cortana aside.
The company invested more than $1 billion in OpenAI in 2019, developer of the famous ChatGPT. As a result, Bing teamed up with the chatbot to answer questions and provide information in real time.
Speaking of which, in early May 2023, Microsoft announced that it has generally released the use of generative AI, ending the user waiting list. Now anyone can use the robot without having to wait for their turn. Just open the tab in the Edge browser and start interacting.
A sign of the success of this partnership is that the search engine reached the mark of 100 million daily users, something widely celebrated by the company from Redmond.
With information: The Verge.